Press release – October 12, 2017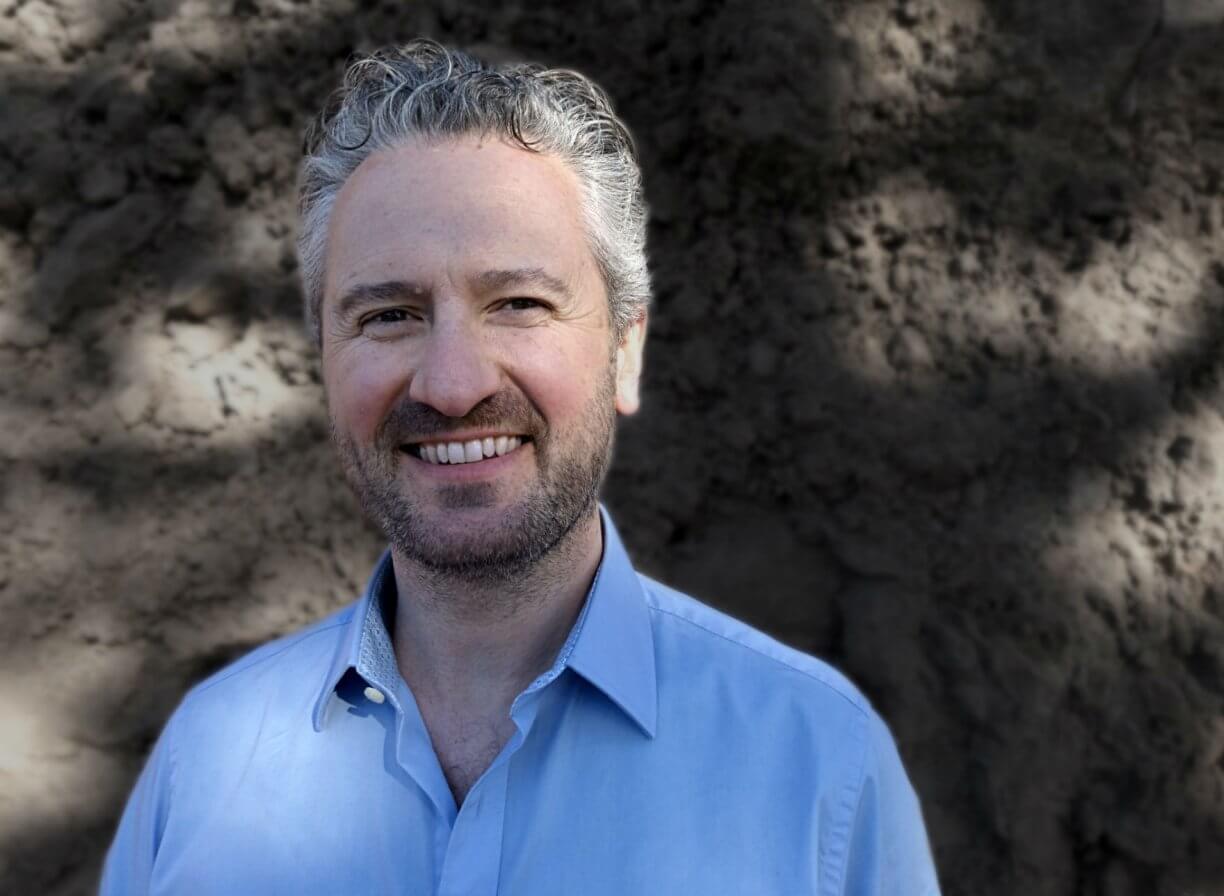 Does it seem like a logical background to what you do now?
I had happily just become a father for the first time, but realised I had no qualifications, skills or experience that could help me reliably provide for my family. It was a sobering moment to put it mildly, parenthood surely sharpens the mind. Moving from music to tech was a leap of faith mixed with desperation, I needed a new way to make a living. Aside from this primary imperative my initial passion for tech was also based on a slightly utopian vision of artists self-releasing music without needing a record label. Once engaged in the tech sector I found the world of early internet businesses more exciting and fast moving than the music industry I had just worked in. It was completely outside of my comfort zone but was an intense period of accelerated learning by doing. In hindsight, it was an incredibly lucky move.
1 min pitch for what you are doing now?
Today I am Chief Evangelist for OpenMarket, a company that helps some of the world's largest brands connect with their customers in the moments when it counts, on their mobile devices. My role involves sharing what OpenMarket and our enterprise clients are doing with some leading-edge technologies such as RCS (Rich Communication Services). This means ensuring top-level profile at key events, arranging enterprise-grade brand association, and as a result of all this, lead generation. I execute these responsibilities via speaking opportunities, interviews and op-ed, and on social media. It's a dream job for an ENFP personality type, aka "The Champion".
Tell us more about the age of empathy?
I gave a TEDx talk earlier this year about "Empathetic Connections in a Digital Age". The concept is a reflection on where mobile technology has bought us in a relatively short space of time. 23 years ago, mobile devices were a fraction of a percent compared to the human population, today we have reached parity. Web traffic from mobile devices was less than one percent only eight years ago, while today most web traffic on the planet is driven by mobile devices. What this means is that our digital lives are lived through these intensely personal companions, so there is next to zero tolerance for a bad customer experience. A huge number of global brands are not appreciating just how fundamental a shift this necessitates in their customer experience strategy, and what the cost for a bad CX can mean. For example, in April of this year United Airlines famously managed to wipe out $1bn from their share value by violently assaulting one of their own customers, and defending it as a matter of corporate policy. People all over the world were understandably outraged, within minutes!
The reason for the lack of tolerance for bad corporate behaviour is because we have evolved into a species of "Phono Sapiens". We are empowered and informed by our mobile devices, and able to exercise discernment and express our opinions quickly and globally in ways that have never existed before. This means that businesses need to progress beyond what Forrester called "The Age of The Customer" and urgently need to move into a new "Age of Empathy". Phono Sapiens will literally tolerate nothing less. What does this look like? It means a brand genuinely stepping into the customer shoes, designing interactions around a customer's agenda rather than their own, and using what they know about the individual and the situation they're in to preempt and meet their needs.
What will a good experience look like?
Well, one of my least favourite customer experiences is sitting on a call queue and listing to a 40-minute flute solo while being repeatedly told my call is very important by a recorded voice. A more empathetic CX design would enable me to complete simple requests by using an automated text message solution. Call centres often deal with the same five questions day in and day out, such as "what is my password". Shifting even two of these queries to an automated mobile message customer journey can save a company an immense amount of time and money, and results in infinitely happier customers. When the customer's needs and the businesses' needs can be met in a single moment, these "Empathetic Interactions" become really valuable.
Who are your sources of inspiration?
Belinda Parmar is a genuine empathy guru and a huge inspiration, her team parachutes into huge businesses and helps them become more empathetic in ways that positively impact their growth, earnings and productivity. For example, the top 10 empathetic companies on her Empathy Index generated 50% more earnings per employee than the bottom 10 companies. Her results indicate that corporate empathy is not only about improving the CX but also positively impacting the bottom line. Industry organisations such as the GSMA and MEF are also well worth following for mobile news and trends. Irish Tech News is also an awesome source of news, commentary and insights.
What trends in mobile marketing can we expect to see more of?
I have a hunch that RCS (Rich Communication Services) will be huge within a short space of time. It's technology that brings many of the most impactful interactions between a company and a consumer out of a standalone app and into the most used feature of any smartphone, the SMS messaging feature. RCS offers a visually appealing app-like "upgraded SMS" interface for situations like boarding pass confirmation, hotel bookings, concert tickets, and financial confirmations, without any additional app installs needed.
Installing an app for each of the hundreds of brands who would like us to do so is a big ask; life is too short, and real-estate on our smartphones is way too precious. RCS simultaneously circumvents Phono Sapiens' growing app fatigue and improves the mobile user experience. As long as you have someone's mobile number, you can give them an app-like experience, instantly.
RCS will also be able to deliver empathetic interactions on a global scale which has been impossible up until now. I believe the combination of AI-powered message-bots and RCS will be nothing short of transformational.
What tips would you give to someone starting out in marketing today?
I can only speak from my own experience, which involved not a small amount of luck. In hindsight, I would say that an adventurous spirit and a mindset of lifelong learning can take you a long way. I strongly believe that connecting with people face to face increases the opportunities for unexpected but welcome serendipity which can help your career. It's also hugely important to respect your connections, and help others when you can. It's good to know that social skills can be improved immeasurably through practice and stepping out of your (dis)comfort zone, I say this as someone who used to be painfully shy.
I recently started practising Transcendental Meditation (TM) which I find steadies the mind, reduces stress, increases focus, and helps one to make better decisions. I also wish I had started Hatha Yoga many decades ago, but it's a gentle practice, and it's never too late to start really. In terms of marketing tech, I would say expect and embrace constant change, innovation moves so fast the best way to learn is to do. Work on your personal branding as a means to meet good people, and be open-minded and adaptable. In many situations adopting the Buddhist technique of being "unattached to the outcome" can be really helpful.
Tell us about your work with PHOENIX Digital?
I've been making mixtapes since the 80s, and one my "meetups and mixtapes" emails landed on the desk of a very dear friend who edits PHOENIX Digital magazine, the online version of a cool London fashion publication. I was subsequently invited on board as their music editor. It's an evenings-and-weekends passion project which guarantees a fresh supply of great music each month, occasionally I travel and review events like NOS Alive. It's a dream side-project for a lifetime music lover. I can't pretend to know much about the world of fashion, but I'm learning a lot from my brilliant colleagues. It's an unfeasibly cool publication.
Where can people hear your music / learn more about you?
Visit www.oisinlunny.com and subscribe to my music & tech updates, also do reach out on Twitter and LinkedIn, mentioning Irish Tech News. I'm looking forward to connecting with you!