Press release – June 25, 2018
By Oisin Lunny for Shep Hyken
This week we feature an article by Oisin Lunny who writes about a key to providing top-notch customer experiences, Rich Communication Services (RCS). – Shep Hyken
Technology is a vital part of our daily lives, but it's notorious for its impersonality when it comes to business-to-consumer (B2C) communications. This reputation stems from the fact that most customer interactions are still driven by business convenience, not what makes things better for the customer. The key to providing top-notch customer experiences comes down to one simple word: empathy – the act of understanding and preempting what makes a customer truly happy.
The need for empathetic customer experience (CX) has been amplified by our collective evolution to a species of Phono Sapiens, where anything that can be done on our ubiquitous mobile devices usually is. Our mobile companions greet us with alarms first thing every morning, stay with us all day, and rest within arm's reach while most of us are sleeping. This move away from the occasional access model of PCs to the constant access of the mobile means that we view any interactions on our mobile devices as being infinitely more personal. This applies especially to interactions with brands. While consumers are hungry to interact with brands via their mobile devices, many B2C communication channels are losing traction and consumer trust.
Scott Galloway, one of the 50 best business school professors in the world, recently outlined in his talk "Alexa, Do You Dream?" that while trust is eroding as a representation of the value that consumers attach to brands, our mobile phones are one of the last remaining trusted communication channels. He noted, "The place where trust still survives is your (mobile) message inbox. We open every text message." This hard-won trust is excellent news for the savvy marketer and CX professional.
Scott's viewpoints on SMS are backed up by recent industry surveys revealing that text messaging is the preferred channel for customers when engaging with businesses because it's convenient, fast and easy to use. Text messaging has the advantage of unmatched global ubiquity and lightning speed; over five billion consumers currently use text messaging, and 83 percent of millennials open messages within 90 seconds of receiving them. In addition, text gives businesses the power to reach customers in exact moments and precise places while simultaneously delivering hyper-personal, one-to-one interactions on a global scale – what OpenMarket calls "empathetic interactions". Moreover, the text message is evolving to meet the growing demands of our Phono Sapiens species.
Rich Communication Services (RCS), also known as "Next-Gen SMS" or "Smart Text" empowers businesses to deliver an even richer, interactive CX worthy of the smartphone age. RCS elegantly provides a lot of our favorite app functions such as images, animations, embedded movies, calendar invites, verified sender profiles and much more, but directly into a smartphone's most used feature, the SMS inbox. The best part of RCS is that once handset makers and mobile networks have enabled it, consumers won't need to install any apps to have this rich experience, it just works. For example, your airline ticket booking, seat choice, check-in and boarding pass delivery could all happen in your upgraded SMS inbox, and all your airline would need is your phone number and an opt-in to deliver this great experience.
For businesses, RCS opens doors to many CX opportunities. It enables brands to capture engagement data in a much more granular way similar to a mobile app or website, making it much easier to track engagements, understand outcomes and optimize customer journeys. This level of data granularity for text campaigns means that businesses can tailor their messaging specifically to their customers. More importantly, RCS will allow brands to create empathetic interactions throughout the customer journey.
Mobile CX leaders such as ITV, FICO, SKY and Virgin Trains are already trialing RCS, with spectacular results. At Mobile World Congress (MWC), the world's most important mobile technology conference, Anne Cook from ITV compared the evolution from SMS to RCS as to when "TV moved from black and white to color." Furthermore, new research from OpenMarket and the GSMA (the mobile industry body behind MWC) found that
• Nearly 80% of consumers think that RCS is appealing
• Over 70% confirmed that RCS would make them more likely to communicate with a brand
• A significant proportion of consumers like the convenience of having RCS embedded directly into an RCS-enabled phone, with no need to install any additional apps
• 59% of respondents would prefer to have their brand-to-consumer communications through RCS versus additional downloadable apps
• 55% want company promotions and adverts to be as visual and engaging as possible
In my personal experience of demoing RCS, everyone who sees it wants to know how soon they can have it. I'm happy to say that time is now. RCS delivers a top-notch, empathetic experience to consumers by using a communication channel they already know and trust. As is often the case with new technology, we don't know what we want until we see it and try it ourselves. For CX professionals, RCS is indeed the tool you never knew you needed.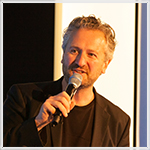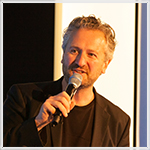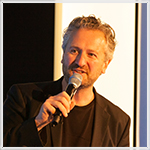 Oisin Lunny is Chief Evangelist at OpenMarket, helping the biggest brands in the world to connect with their customers in the moments when it counts by using Empathetic Interactions.  For more information on RCS, we invite you to sign-up for OpenMarket's RCS Early Access Program.
For more articles from Shep Hyken and his guest contributors go to customerserviceblog.com.
Read Shep's latest Forbes Articles: Walmart To Use Drones In Stores To Provide Better Customer Service.