Press release – April 21, 2016
By MEF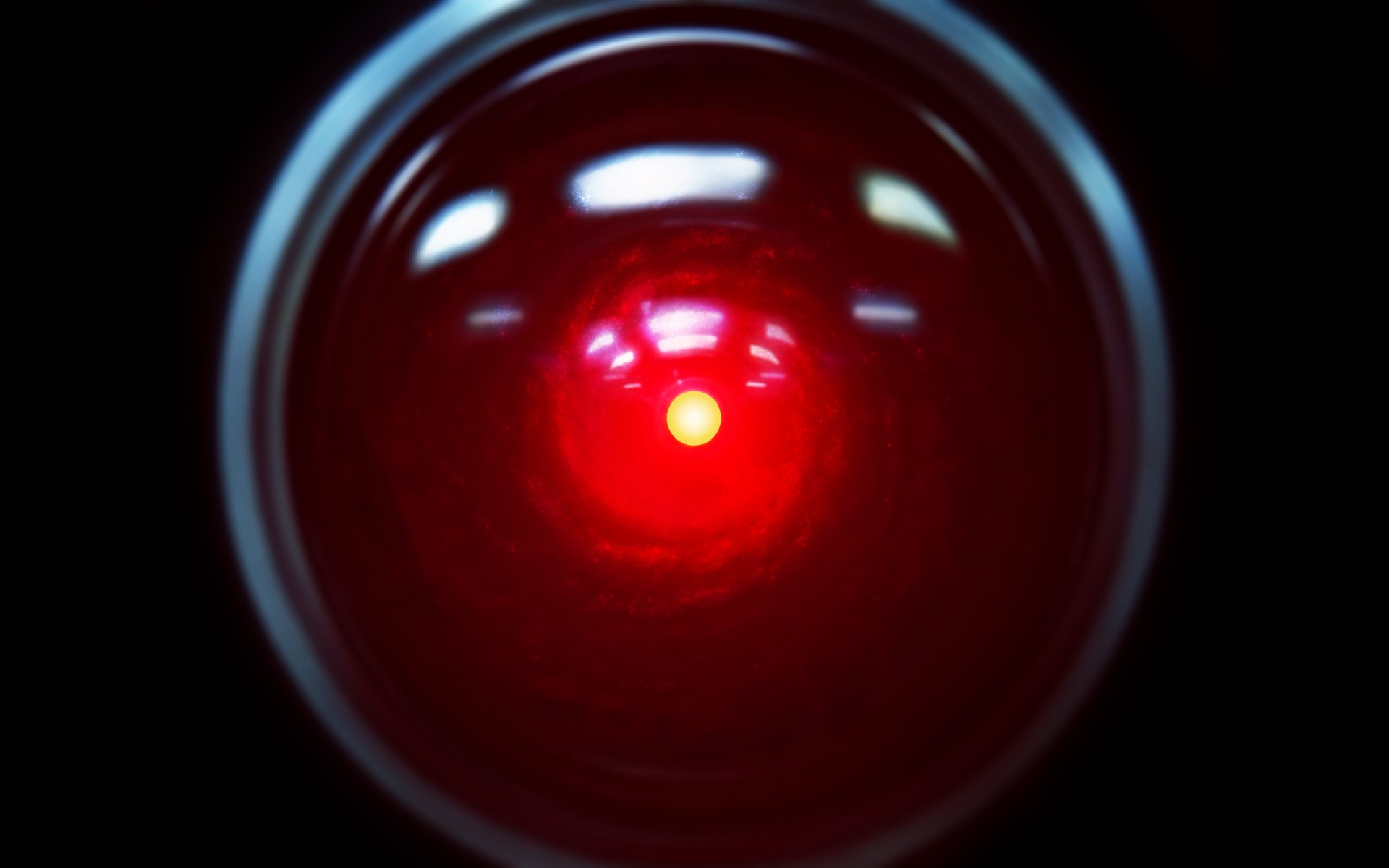 Last week Facebook announced the launch of its bot platform for Messenger, opening up an API to allow developers to create bots so that people chat with organisations to get information, answer questions and transact.
This means that by combining AI and natural language processing, users will simply instruct messenger to transfer money to someone, order a cab or discuss movie showtimes – just like they were talking to a friend. It also means that brands and businesses will have a new 24/7 communication channel – a highly interactive conversational interface.
Does this signal a move away from apps?  What are the privacy implications?  What are the opportunities for brands and businesses?  We asked MEF members and the wider mobile community for their thoughts.  Here's what they said…
Sean Sullivan, Security Advisor, F-Secure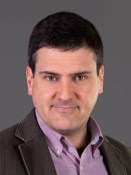 Bots don't signify a shift away from apps. On the contrary, bots will be most useful via apps. Example: Facebook's Messenger app – instead of being reminded that's your family/friends birthday is upcoming, being nudged to communicate, you'll now also be nudged by a bot that can sell you a present.
For retail brands there are some immediate advantages. For example, it's a pain to fill out web-based order forms. If consumers are able to free-form chat with bots, and then the bots take care of generating the order form, it facilitates more purchases. Shopping cart abandonment rate is pretty high – bots offer a chance to decrease abandonment rate.
In terms of privacy, the bot is likely already part of a service that knows you. Layering additional services into the data will undoubtedly have privacy implications – but consumers will likely overlook them for the added convenience. Long term, I think companies such as Facebook will begin to know enough to "rate" credit worthiness – but then, that might not be any worse than the traditional services (which contain lots of errors).
Sudarshan Dharmapuri, SVP Product Management, IMImobile
Facebook's Messenger chatbots are on the tip of everyone's tongue, heralded as the next evolutionary step in digital communications. The technology's potential rests on the ability to combine the productivity of AI with conversational engagement and our love for messaging. A bot's value comes from automating all but the most complex customer interactions.
If bots become an efficient helper in everyday life, then they will quickly become a business' foremost ambassador.  As the new frontline for consumer engagement, a business' bot will be a key point of differentiation.  How bots behave, the language they use, and how well they reflect brand image will be what attracts people to the service. These qualities are as important as efficiency and are crucial to making chatbots a channel consumers want to engage with.
Businesses can benefit from messaging bots, but must pay attention to integrating and orchestrating engagement between bots and customers alongside other systems and channels.
Rob Malcolm, Senior Vice President Corporate Development, Mblox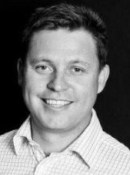 The launch of the new Facebook API's to enable businesses to deploy message bots to answer questions from customers on their Facebook messenger is a great move by the company and will no doubt make communicating with companies easier than ever. Chat bots however, are nothing new, having been used in conjunction with 2 way SMS for more than 10 years. In the early days there were hilarious (but sad) stories of people falling in love with bots, thinking they were real people.
Also the success of 82ASK, later Texperts, was proof at how popular bots combined with human intelligence could be, even though in my personal experience, most time was actually spent trying to figure out how to trick the bots with crazy questions. No doubt the technology for doing this well already exists, but will most likely need to be supplemented by real people in call centers to answer those more complex questions.
I think the key questions that only the future will answer are:
How many smaller, less technically capable companies will be able to take advantage of this service
How will these Facebook bots co-exists with other channels of communication channels e.g. SMS, email, chat and phone because lets not forget that no everyone uses Facebook.
Will consumers trust Facebook enough to do real and sizable commercial transactions through it.
Will bots every be truly intelligent enough to serve consumers with complex questions without some human intervention
How will companies easily tie Facebook identities to customer accounts and avoid fraud in the process.
Its an exciting resurgence of the chat bot and I'm very much looking forward to how intelligent and useful they become in Enterprise to Consumer communications. I'm also predicting that there will huge growth in the need for chat bot application platforms out there, and suspect that the many companies who have been doing this in the SMS world for years will have a great lead.
Paul Murphy, Commercial Director, EMEA at OpenMarket
Customer engagement is something hard to get right, particularly as consumers are looking for an 'anywhere, anytime' service. Chatbots seem the perfect solution for mediation of simple requests: they don't need sleep; they don't take breaks; and can work 24-hours a day.
The question is whether Facebook is the right channel for this communication. Do you want the channel better known for sharing personal pictures and personal views and content sharing to be the same one which you use for complaints to businesses, the old business and pleasure story? Do you want brands to have access to your personal Facebook profile?
I think that, for many consumers, the answer to both questions would be no. Chatbot technology could be better applied to other channels, such as SMS. Text messaging gives consumers the opportunity to communicate wherever they are, on any phone, on their own terms. When it comes to engagement, brand need to always remember the channel is as important as the message.
Manav Khurana, VP of Marketing for Twilio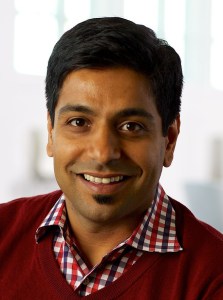 Businesses today need to reach their customers on the channels where their customers already communicate, whether that is communication embedded within the app, directly via SMS, video, or messaging apps. Companies that are able to excel at providing the right type of information, at the right time and via the channel their customer prefers, will drive higher customer satisfaction, engagement and retention.
The announcement from F8 represents a huge new opportunity for businesses. Companies and developers will not just be able to integrate Facebook Messenger, but will also be able to take advantage of the new possibilities for live, real-time commerce enabled through messaging services and bots.
Businesses are increasingly disrupting age-old industries by taking a more human approach when communicating with customers. It's exciting to see how businesses
Lars Knutsen, VP UX, Apps & Web at Unwire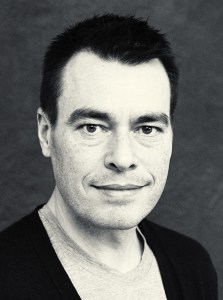 Facebook makes bots available on the largest messaging platforms on the planet. They cannot be ignored, but should be seen as a complement and traffic-conduit to apps. Most companies are pushing for big data on users, feeding the advertising revenue engines, and to bring a natural, richer and big-data propelled user experience.
This is a huge opportunity for brands, an equal opportunity as why any company has a Facebook page today. Brands can now tap into conversations. Google's gold mine is search. With bots invited into your social conversations, a much richer context is given, making it capable to better target and serve their bot-audience. It is no longer a pull based on what has been posted on the company's Facebook page, then pushed to the user as a page update. Now it is a big data driven functionality placed into the social conversation that provides (hopefully) valued and relevant functionality from liked third parties to the user.
Privacy and social media is an oxymoron, there is nothing new here. At sign-up, privacy is reduced by the user to regulate privacy settings and opt-outs. Recently we have seen "Do not show" functionality more easily available, and this will likely also be in place for bots together with easy removal.
On a consumer level, what is intrusive to me may be perfectly fine to you. That said, the history of internet service adoption tells us that people easily trade privacy if there is a marginal user benefit. How many have looked at the data that Google knows about you? For bots in messenger apps, as with advertising in search and mail content, users acceptance pends on how well the service providers walk the thin line between intrusiveness and helpfulness.
Rafael Pellon, Partner of FAS Attorneys at Law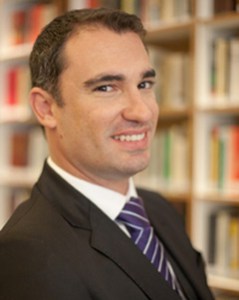 Chat bots are a new way of handling an ever-growing ocean of applications in a fast, cheap and reliable way. But if we take a step back its apparent that we don't know exactly who – or what – is on the other side of a third party bot conversation, gathering all kinds of data, and for what purposes.
That's why Facebook is keeping a tight grip on the kinds of chat bots that are available to users, considering what kinds of data it collects, how long it's kept, how it's shared, among other details.  Whilst Facebook needs to demonstrate the utility of bots to brands and businesses, at the same time it doesn't want to loose control of its users' information. It's also crucial to keep users trusting their data with the social network so setting balanced data policies for such a platform is vital.
As consumers we have to decide if incumbents and platforms like Facebook and other behemoths can setup and define what information is collected and how it's used, or if we will need legislators to jump in.
Michael Aston, CTO, Transversal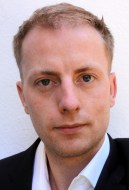 The arrival of chatbots has been well-timed – consumers have increasingly limited attention spans and greater expectations of on-demand services. Chatbots provide a lightweight, conversational way for them to consume products and services directly within the messaging services they are already using.
From a customer service perspective, chatbots will be able to promote products, verify account details, take payments and offer support before human agents ever get involved. It'll be both easy to escalate to an agent and easy for the agent to review the conversation so far.
There will likely be concerns over privacy, especially for chatbots that want to ride along in your conversations with friends.  This could result in chatbots being left as a passive technology vying for mindshare in a crowded space.  The challenge for large-scale and long-term adoption will be to move beyond the initial hype to a place where brands are delivering genuinely useful and innovative services.
Hannah Giles, Head of Marketing, Zensend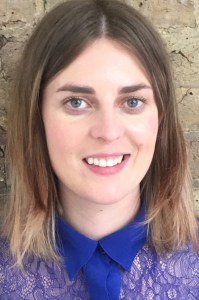 The impact of Facebook's decision to open its messaging API to brands and businesses could be profound, ushering in a new era of communication and breathing life into the nascent conversational commerce space.
However, the scale of this consumer shift is huge so the main challenge for Facebook will be around building and protecting consumer trust. Facebook has done a great job of doing this within its social network, but it will need to ensure that users of its messaging products are also given total control over how and when any brand engagement takes place.
The positive for consumers is that it will start to make brands and businesses more approachable through 24/7 access and a conversational interface which is universally understood. However, the highly personal nature of the messaging environment means that unless brands are actually adding value to the consumer, it may cause users to move to less intrusive messaging platforms
Russell Palmer, Industry Solutions Director, Communications and Media, Pegasystems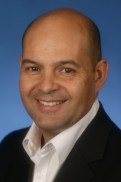 There's great interest in technology that helps people not just get work done but get it done automatically. Think of entertaining virtual personal assistants like Alexa, Siri, and Cortana; or  "cleverbots" at work conducting customer service interactions via chat as they get ready for their next crack at the Turing test.
But, intelligent bot-like  automation has the potential to do so much more for business. And it is less about how bots interact with customers than how they autonomously assist humans to help humans. We need to humanize the robots rather than roboticize the humans and let those humans who care most about outcomes make sure the end-to-end customer experience is continuously improved.
This will be advanced by blending CRM with the new field of robotic process automation where predictive decisioning and business rules begin to robotically hit the desktop keys for enterprise knowledge workers and Customer Service Reps (CSRs).
Tim Rea, CEO, Palringo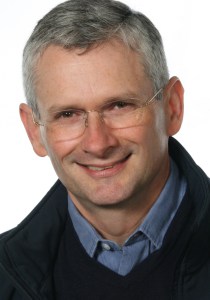 In a way, it is like the evolution of human-computer interaction has almost come full circle moving from structured, formal command line interfaces, to desktop GUIs, to mobile User Experiences and now to what we call the conversational command line where the interactions are unstructured and conversational (and sometimes spoken.)
Technology is allowing us to replicate in a more scalable, and maybe richer, way a form of interaction that is intuitive and more natural i.e. conversing with 'someone' about one's needs.  As an elderly neighbour of mine commented 'That'll be great, it'll be like being back in the 1950s!
This amazing opportunity revolves around the fact that mobile messaging users are 'always on' and this provides brands with a new dimension of service delivery with a mixture of one-to-one customer service and more personalised content. We expect to see radical evolution in this space impacting everything from retail to gaming.
Stephen Morgan, Co-Founder, Squiz
With the introduction of 'Chatbots', Facebook is enabling brands to enhance the customer experience. However the potential for this technology goes far beyond customer service.
By integrating back-end systems with Facebook's APIs, there is the potential to add a more transactional element to the mix. For instance, if someone uses Messenger to ask William Hill for the odds on tonight's big game, the Chatbots could provide an answer and offer to place a bet within the app. Equally, if a person uses Messenger to ask Topshop if they have a certain pair of shoes in stock at a local store, the app would be able to say yes or no – and could offer the ability to reserve a pair of shoes for collection or order them for delivery.
This degree of integration is complicated to implement, but it is possible and will be increasingly expected by consumers.
To stay competitive, brands must recognise that all elements of the customer journey are connected and must evolve as shoppers interacts with your business – from in-store, to mobile, online, email, sales and support. Conventional wisdom says that in order to drive customer satisfaction and impact business results, each touchpoint a customer has with your organisation must be anticipated, relevant and effortless every single time. By starting to automate part of this process, Facebook is providing a platform for brands to take things up several notches.
Emmanuel Arendarczyk, Managing Director UK and France, Netbooster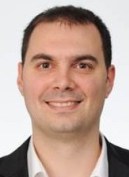 Whilst the release of bots in a messaging app is not a revolution in itself, the scale of Facebook's user base makes the impact immensely greater and presents huge opportunities for brands and marketers alike.
Facebook's chatbot will amplify the number of touch points between consumers and brands, meaning consumers will now be able to interact with brands without the need of customer service departments. The speed and convenience that this gives to consumers provide significant opportunity for brands to both sell and upsell their goods and services.
Brands should embrace the opportunity of this new channel to build loyalty through carefully managed dialogue and consumer engagement, but be cautious in their approach and not bombard consumers with too much information.
Guy Thornton, Head of Search, Found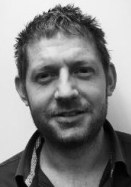 Facebook's move accelerates us towards the age of the intelligent digital assistant and is a potential marketing landscape game-changer.
By giving consumers a route to communicate directly with businesses, the need for a search engine is threatened and could leave Google feeling somewhat concerned as Facebook is potentially better placed to teach these 'bots' about what we like and want than Google is itself.
From a privacy perspective, there'll be worries, especially over how much of our conversations will be listened to for fueling these 'bots' learning. But ultimately Facebook will be helping businesses to connect with customers more closely, without being too intrusive. After all, they're well versed in treading a fine line on privacy matters, whilst retaining customers.
Marketers should be closely monitoring this to understand what opportunities it brings, with rich pickings for those with the brightest ideas to utilise the wealth of data that will come from it."
James Blake, CEO, Hello Soda
Essentially, Facebook is enabling better and more advanced 1-2-1 relationships and interactions with brands on a more useful level.
The launch of chatbots in messenger will create opportunities for brands to harness structured data and natural language processing to look at people as individuals not a segment or group of people. This is no longer a viable way of marketing.
Take for example someone named James who is a big Everton fan, the best time for brands to interact through chatbots may well be after Everton win a game. James could be targeted with relevant offers because he is happy his team won and is more open and receptive to being targeted by a brand – but only if the offer is relevant to his individual likes and dislikes.
Brands will only know this if they are utilising a big data and analytics tool that filters business data to make it more relevant to the individual customer and they can they utilise chatbots to target James effectively and have a unique 1-2-1 relationship with him. Fundamentally, brands getting as close to a real relationship with their customers means a better bottom line so it's going to be interesting to see how brands adopt chatbots through messenger.
Ben Rickard, Digital Partner and Head of Mobile (EMEA) MEC Global Solutions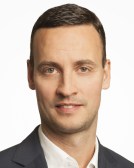 The launch of Facebook's extended bots and business platform has been anticipated for some time and follows similar services already offered by WeChat, Telegram and Kik.  With Messenger, Facebook can start to change consumer behaviours on a grand scale. This is a significant milestone in the shift from paid broadcast messages to owned communications.
The opportunity for brands is enormous. The brands that properly resource their messaging channels will benefit from the learning's, which will then enable them to develop the right sort of sales/service automated bots that actually add value. And the latter is crucial; just because you can build a bot doesn't mean that you should!
Consumers will soon return to a 'conversation commerce' model which in some respect is more natural than the online model we've been forced down so far. After all, we've been talking to people for thousands of years. This brings the best of conversation and the internet together, and will in many cases remove the need for dedicated apps.  The only apps that will remain in the long term, are those that you use on a regular basis and which fulfil a specific need. For everything else we can simply have a chat.
Evan Wray, Co-Founder and VP of Swyft Media
Automated chat has been around for at least a decade or more and bots aren't necessarily new as a technology concept, however the bots we know today are much more sophisticated than they were just a couple of years ago.
With the use of mobile messaging applications continuing to surge, there's a huge opportunity for brands to engage with consumers in new ways, and in the place they spend the most time.
Bots allow brands to become a part of the consumer conversation – rather than an interruption, and reach customers in a way that is one-to-one, highly scalable and with a personalised approach. The most important part is that the brand is front and centre to the consumer and engaging them with interesting and useful content – driving them through the sales conversion process.