Press release – June 13, 2016
By MEF
Mary Meeker's annual Internet Trends Report, released last week came to some interesting conclusions about the growth of chat apps like WeChat, WhatsApp and Messenger and their evolution from simple text to a tool for vivid self expression, and portal for commerce, mobile payments and brand interaction.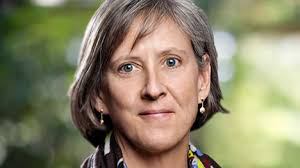 In China for example, 31 per cent of WeChat users use the app's baked-in wallet making an estimated 50 plus digital cash transactions per month for things like online shopping, in-store payments and P2P transfers.
We asked MEF members and the wider mobile community what they thought both from a marketing and a data-privacy perspective.  Here's what they had to say…
Rob Malcolm, Senior Vice President of Corporate Development, Mblox
The Internet Trends 2016 by Mary Meeker is 213 pages of pure gold dust. My insights from a macro standpoint are that the five epic growth drivers of the last two decades are slowing, which when translated to the mobile ecosystem means that traditional growth engines such as subscriber and smartphone penetration are slowing rapidly and so if you want your business to continue to grow in double digits, you have to be the leanest and most efficient in your market.
This isn't just a nice to have anymore, but essential to survival. I see this drive for efficiency happening faster than ever before both consciously and unconsciously across both individual and business behaviour; our human instincts on steroids.
This is especially obvious in the preferences of Generation Y / Millennials where they prefer 'one-piece flow' communications with companies on a single channel versus 'batch and queue' communications of previous generations. Businesses are continuing to contribute to the growth of e-commerce which is arguably more efficient than traditional retail. The only time businesses should go against tried and tested methods of becoming more lean and efficient is when they have used their large troves of data to prove otherwise.
David Vigar, Director of Carrier Relations at Nexmo
The endless information and data at our disposal has become the Internet's biggest weakness. Coupled with the rise of smartphones as the mainstream consumer device, this has introduced an app economy in which the chat application has become consumers' new default destination for internet access.
Incorporating the functions of the internet directly into the new wave of chat integrations gives businesses an entirely new channel through which to engage with customers. With search functions now being channeled directly to where consumers are already spending their time, it becomes easier for customers to ask questions, potentially deepening customer relationships but also turning the traditional customer service model on its head. For example, consider how services like Airbnb are using chat apps to enable customers to make requests in real-time, thus minimizing the chance of mistakes, streamlining service and facilitating engagement.
Just as internet browsing and social media shifted from maintaining personal networks to fostering global interactions the chat app experience is poised to broaden beyond simple person-to-person messaging. The popularity of today's chat apps — as well as the messaging components of broader platforms like Instagram or Snapchat — have set the stage for chat to become the default web platform of tomorrow.
Oisin Lunny, Senior Market Development Manager at OpenMarket
I am a huge fan of Mary Meeker, she has in particular championed the exponential rise of mobile device adoption for over 15 years. This year she charts how growth in device sales is slowing down, as the world's population reaches saturation point, and she examines what this ubiquity could mean for advertising, communications, big data and transport.
I believe that the sheer reach and scale of mobile messaging, which reaches over six billion people according to Portio Research, opens up some vital new opportunities for enterprises looking to engage with a population now largely disenchanted with mobile advertising. Mary mentions the recent introduction of chatbots to Facebook Messenger and Line, but major OTT messaging players such as Microsoft and Google have also rolled out new chatbot solutions this year.
This trend reflects a move away from the "destination" mindset of the app-first mobile strategy, towards the "conversation" mindset of the messaging-first solutions so beloved of millenials, gen-z's and boomers alike. In an age of app fatigue and ad-blocking, this small detail offers a glimpse of how many of us "phono-sapiens" will choose to engage with our digital lives in the near future.
Rafael Pellon, Partner of FAS Attorneys at Law
In Brazil almost 80 million people use WhatsApp and that's the killer app for having a smartphone these days. Because of that OTT providers face multiple issues with MNOs, Government and legislators, being praised by its users for its ease of use and reach.
This is only one example of how deep the transformations of a well oiled OTT can impact a developing country. The questions that remain are how to monetize its use, how big will its reach get and how essential it can be for Brazilians in the long run. Working with chatbots and mpayments would be the next step, but any contenders to those industries would have to deal with the hurdles of regulation of media, banking and privacy in Brazil, where traditional behemoths bet their chances on being more compliant to the particularities of the country.
WhatsApp and other messengers will need to be heavily supported by its fans to change or ease regulation for its future goals.
Jordan Handley, Head of Customer Acquisition, Tengi
The sky's the limit for chat apps. The chat interface is one that billions of people use every day and therefore could conceivably be the perfect tool to handle a lot of the transactions and service provision that are currently done on other apps or via mobile web.
They also offer a great opportunity for brands, the sheer number of users means that nearly every brand's customers are present on chat apps. While not being complacent about the privacy implications, there is a real opportunity to engage with users through chat apps – whether it is through subtle advertising, or the example of WeChat and the ability to book a taxi. Brands could find chat apps as a real game-changer, especially if they can assist users and their daily lives, for example planning events or meals out. What if you could make all the arrangements and bookings without ever leaving your chat app? That would offer real value to users
Joseph Darkins, Technology Director, Zensend
The implications of privacy can be seen firsthand with WhatsApp, Viber and Facebook Messenger providing end-to-end encryption on their platforms. Privacy is hugely important for users, but usually only highlighted when compromised. Users are becoming more comfortable sharing highly personal images on chat apps that should be seen conceptually as another cloud storage system like iCloud or GoogleDrive. The moves to provide end-to-end encryption pro-actively in anticipation of it becoming a key factor shows how serious these companies take customer information.
Apart from third parties snooping on your data, there are privacy concerns around the chat app companies themselves. As profit driven companies they need to be very conscious about how they use the highly sensitive data residing in their systems when looking to boost revenue. Chat is a global cross-border technological innovation that will undoubtedly be ahead of legislation. We need to make sure that chatting about how I'm due to replace the tyres on my car doesn't make its way to my insurance company. Who would pay good money for this kind of data.
Robert McFarlane, head of labs at Head
Human to human chat apps are one thing, but what we really should be focussing on are chatbots. There's a convergence of maturing technologies and key elements coming together to make a solid case as to why bots will shake up the service industry. These elements being – AI, machine learning, voice recognition and the growing preference for mobile and the chat UI itself.
Autonomous chat interfaces will influence how we shop, book, bank, travel, monitor health and interact with the IoT. Enterprising companies might want look toward emerging markets (India, Brazil) to plant the roots of new digital habits as mobile uptake increases.
As long as developers and brands provide a true "value exchange" – a privacy backlash should be avoided – that being, the service offered gives the user efficiency, accuracy and ease of use that outweighs the perceived value of their personal information.
Marieke Flament, MD of Europe, Circle
In today's society, we're used to accessing free content and information online, but to date money hasn't worked in the same way as chat apps.
Today, big changes are taking place with the evolution of a cashless society. It is not only China that has seen a crossover in the way we use money with messaging and media – countries such as the US and even here in the UK, have seen a growing appetite for products that allow users to send and receive money instantly and for free. Transferring money should no longer be about doing banking admin, but be as simple as sharing an update on social media
George Skaff, CMO, TouchCommerce
Today we are in the 'age of the customer' where they are controlling the interactions they have with businesses. The significant impact of cloud, mobile and social media allows consumers to have much more contact with brands than ever before. With the 'always connected, always on, multiple screens' mentality, the expectation is that, as communication methods are innovated and evolve, so too should organisations be ready to adopt them in order to have personalised conversations with their customers.
Brands therefore need to consider the implications of delivering consistent service, whether it is via SMS, the mobile web, an app, a browser, the phone, online or now instant chat style messaging services. And, importantly, it's not just about being able to support customers in this way, but having an integrated way of intelligently tracking all forms of contact, in order to deliver a seamless flow of customer service to each and every enquirer.
Ted Mann, President, Slyce
Mobile payments are sure to continue rising. Look no further than the growth of Apple Pay (and expansion into Canada) for proof of that. Facebook hiring David Marcus from PayPal to run Messenger is a clear sign they see payments as key to their strategy. I expect more messaging apps to learn from the success of WeChat with payments.
Another big trend Meeker highlighted in the 2016 Internet Trends report is the rise of mobile photography — the other big mobile paradigm, alongside messaging. More than 3 billion photos per day are shared via social apps (Snapchat, Instagram, Messenger). Many multiples of that outside of social. This trend has spawned new fields like visual search (searching for a product by taking a photo of it) as well as visual commerce (activating shopping or advertising based on UGC images). We see retailers adopting visual search as a secondary mode of searching in their apps (look for the camera icon in the search bar). It is expected that visual and audio search will eclipse text-based search in the coming years, due to better ease of use and accuracy in mobile — and soon, wearables.
Matthew Knight, Head of Strategic Innovation, Carat UK
Whilst there are no surprises in this year's report from Mary Meeker, for me it confirms that smart mobile connected devices, including the Internet of Things (IoT), continue to play the single biggest role in the connected consumer's life. We are seeing a shift from interfaces being a screen to becoming a wider set of modes of interacting (as I wrote about this time last year), for example: image and video as message, voice as interface, smart-cars, push button IoT, wearables, messenger to bots (and increasingly, artificial intelligence behind the scenes doing heavy lifting, and even removing purchase decisions from humans).
Understanding the 'ecosystem' of ways in which consumers can access information, services and each other is critical, and mastery of data is essential to stitch these fragmented journeys together, along with a consumer-centric approach to developing connected experiences, rather than just 'products'.
Evan Wray, co-founder and VP of Swyft Media
The ubiquity of smartphones and the shift to mobile-first communication is the driving force behind messaging app user growth. It's been widely reported that the top four messaging apps have surpassed the top four social media platforms in monthly active users – messaging apps have reached a critical mass and advertisers need to quickly adapt to this new environment in order to effectively engage today's consumers and remain relevant to the conversation.
However, it's important to have the right strategy, while chat apps have been available since the early days of computing, they have not been widely used by brands due to their inability to reach a wide audience at scale. Chat bots can now be deployed natively across a growing number of messaging apps, and can provide a variety of ways for advertisers to achieve their marketing goals by driving continued 1-to-1 engagement.
Alan Duric, CTO and Co-Founder, Wire
Communication apps now form an important part of everyone's day to day lives. Most people have multiple apps installed and alternate between them depending on who they are trying to speak to. It has become the norm for people to use mainstream apps when speaking to a larger audience but to choose a more personal method when speaking to friends and family.
Users are gaining a deeper awareness of privacy and security issues with every new hack – just last week saw the mass leak of data following breaches at LinkedIn, MySpace, Badoo and VK.ru. As new threats are being announced with alarming regularity, concerns about the channels, regardless of whether they are mainstream or more niche, are rising in parallel. This is leading users to choose apps that focus on privacy and security, to ensure that their personal communications stay private and are not subject to advertising tracking, or malicious actors.
Tim Page, Vice President of Revenue at Adaptly
"Messaging app" is fast becoming a misnomer because the platforms are quickly evolving from being solely a mechanism for personal conversations to one where consumers and brands communicate. Messaging apps present an opportunity for brands to instigate a conversation through advertising, manage any resulting dialogue with that consumer on a personal basis and handle any subsequent commerce. They could also facilitate cost-efficiency in order fulfilment, too.
For these brand integrations to stick, they have to truly enhance the user experience. For instance, Facebook Messenger partnered with Uber for Transportation, which allows people to quickly hail a ride within Messenger. There's also the Everlane partnership, which enables shoppers to connect with the retailer in Messenger after they check out online and receive personalized updates.
Messaging apps obviously involve an exchange of lots of personal data, especially as it relates to businesses' one-to-one communications with customers. However, many users are willing to trade a certain level of privacy for enhanced relevance and convenience in return.