Press release – June 13, 2016
By Mark Longstaff, Director of Technology EMEA at OpenMarket, for IoT Global Network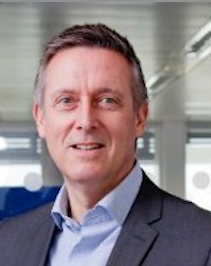 With the number of connected devices growing at an astronomical rate – Gartner predicts that in 2016, 5.5 million new things will get connected every day, we are clearly living in the IoT era. Our smartphones have become the window that opens up a world where people, things and everything in between are connected, writes Mark Longstaff, the director of technology for EMEA at OpenMarket.
Despite the endless possibilities of IoT, there is still a significant elephant in the room and that is connectivity. Things might have come a long way since the days of leaning out of a window to get an extra bar on your phone, but connectivity continues to prove a headache. Without connectivity, a smart device is just a device and the IoT vision stays in the sphere of 'cool things we could be doing'.
Think beyond IP
At its core, IoT is an inter-connected web of devices that are constantly communicating and sharing data with one another to deliver better experiences for users. It's hard to find an aspect of everyday life that hasn't been touched by the smart device revolution. From the way we work, to the way we exercise or even sleep, there is a network of smart devices with built-in sensors that track our activities and collect data. Connectivity is integral to its successful working.
However, the Internet of Things is in many ways a victim of its name as there is a widespread assumption that devices need 4G or Wi-Fi to work. Although this is true in some instances, it is not always the case. It largely depends on the device you are using and what you are using it for. If, for example, you are using your smartphone to stream a video or do a video call, it might well be the case that the higher the data rate the better. However, in the case of your car sending you a message informing you that the tail light is no longer working and asking you whether you'd like a repair appointment to be scheduled for you at your nearest dealer, you don't need the same data rates. In this instance, a 4G or even 3G connection is unnecessary. All you need is SMS on a standard 2G network which works with minimal coverage, offering a low data-rate and far superior reach to IP-based networks.
Bring IoT to everyone
The elevator pitch for IoT is that it will transform our lives and the environment we live in, whoever we are, wherever we are. Smart cities and smart municipalities are already beginning to enjoy the benefits of a connected life that promises higher quality and less strain on resources. But in order to deliver on this promise, IoT needs to be able to reach everyone, no matter where they are. Agriculture and waste disposal are great examples to showcase the potential of IoT to improve processes that have a direct impact on our lives. They are also great examples to show that internet connection problems should not hinder the overall connectivity of devices. Farms are often in remote locations and therefore suffer from low mobile broadband penetration. At the same time, networks in urban areas are often saturated and overcrowded leading to exceptionally slow broadband speeds.
SMS can rectify these problems as it can take the strain off the network leaving more space for data-intensive applications, without compromising on connectivity.
IoT everywhere
It is not enough for devices to become smart. The real challenge for the industry is to connect these smart devices as part of intelligent networks, which can interact and amplify their individual benefits. Its success lies in connectivity and more specifically the right connectivity for the right job. This might mean 4G for real-time data from a health wearable gadget or SMS for smart meters, as we've already seen SMS appearing in street lighting and MRI scanners. As IoT gains momentum and more applications and use cases are added, we need to remember that to deliver on its promise IoT should be everywhere and for everyone.