Press release – March 31, 2015
by Siamac Rezaiezadeh for SupplyManagement.com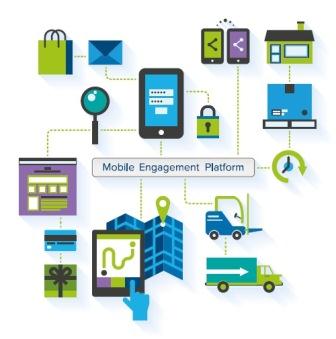 Over the past decade, British retailers have proved highly successful in turning recurring big day events, such as Halloween, Valentine's Day and Christmas into supercharged money-spinners.
Creating a palpable air of excitement through decorations, promotions, themes and in-store/online experiences, retailers have managed to slot in an event practically every month of the year. We've even seen the adoption of Black Friday in the UK, despite it being a traditional US retail event, as retailers seek to compete with international stores and provide demanding customers with new opportunities to shop.
It's unfortunate therefore, that Mother's Day saw logistics firms facing a familiar litany of anger and recrimination from consumers. One firm in particular was hauled over the coals for very publicly missing delivery dates and marring what should have been a very special day.
While mistakes do happen and logistics systems might fail, transport and delivery firms really have no excuse for the poor performance that took place. A hike in delivery volumes could, and should, have been anticipated, with communication tools in place primed to deal with any issues fuelled by the strong demand.
While retailers were quick to point the finger of blame at the logistics firms that let them down, that wasn't particularly helpful for their loyal customers who were left red-faced while their mums felt forgotten on their special day.
This is where a well-implemented communications strategy could have saved the day, with consumers informed in advance of any delivery issues, putting them in a position to save face and let their mothers know they had at least made the effort. It's simple to implement a messaging solution and campaigns can be organised quickly, in response to crises where necessary.
While it may be tempting to hide from bad news, logistics firms would do well to invest in letting people know quickly and effectively what is going on – the cost of a text message is much less than that of losing a customer whose nearest and dearest may have waited all day for a delivery that will never come.
☛ Siamac Rezaiezadeh is a strategic account executive at OpenMarket