Press release – April 28, 2016
By Greg Sterling, LSA Insider
There's a debate raging about whether calls are declining in importance vs other communication channels (e.g., texting). It's clear that there are huge volumes of calls going to local businesses. But its equally clear that many people would prefer to interact via other methods and channels than the phone.
As one example of the latter, a survey of 500 millennials from OpenMarket found a huge preference for texting over calling if they had to choose one form of communication:
75% of millennials would rather lose the ability to talk versus text.
Respondents say texts are "more convenient" and on their own schedule (76%)
Texts are "less disruptive than a voice call" (63%)
Millennials "prefer to text vs. call" in general (53%)
The survey also found that 30% of millennials have received texts from businesses and generally find them useful. The survey also argues millennials are more open than they have been in the past to receiving texts from businesses.
Source: OpenMarket millennial survey, 2016
I'm quite skeptical of the notion that millennials want to interact with businesses all the time through SMS (because of the spam risk). However Facebook Messenger is a potentially powerful alternative that doesn't hold quite the same risk for end users. Consumers can also message local businesses through Yelp or Thumbtack and other sites.
This ability to message a business is now an essential feature of local directories and marketplaces. If that capability is missing the site is at a competitive disadvantage.
Very analogous to messaging is online scheduling or booking. The ability to generate appointments with businesses without getting on the phone will soon be another important differentiating feature. Being on hold, dealing with IVR systems or surly or indifferent front office people provide plenty of disincentives for those who are already phone-phobic.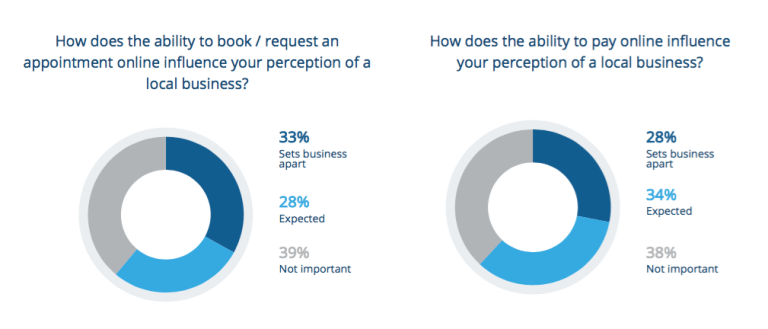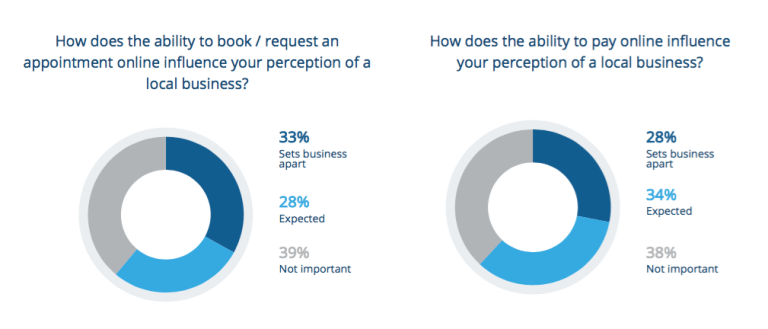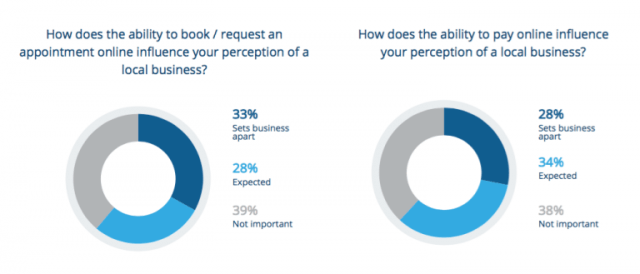 Source: Yodle consumer survey, n=6,000 (4/15)
Services such as Pingup or Camilyo (and others) that enable online booking capabilities for third parties should be investigated. They can set a business apart from its competitors, according to the above findings from Yodle, based on a 2015 survey of 6,000 consumers.
Messaging and booking capabilities also deliver value to the publisher. They can help with user retention and offer additional ways to prove value to the local business advertiser or customer.
In general the market is moving from "directories" that offer pure listings to "marketplaces" that offer transactional capabilities. This is consistent with what consumers want. Publishers and sales channels that ignore these trends do so at their own peril.