Support
OpenMarket provides enterprise-class 24/7 global technical support delivered from our service centers located in the United States, the United Kingdom, Australia and India.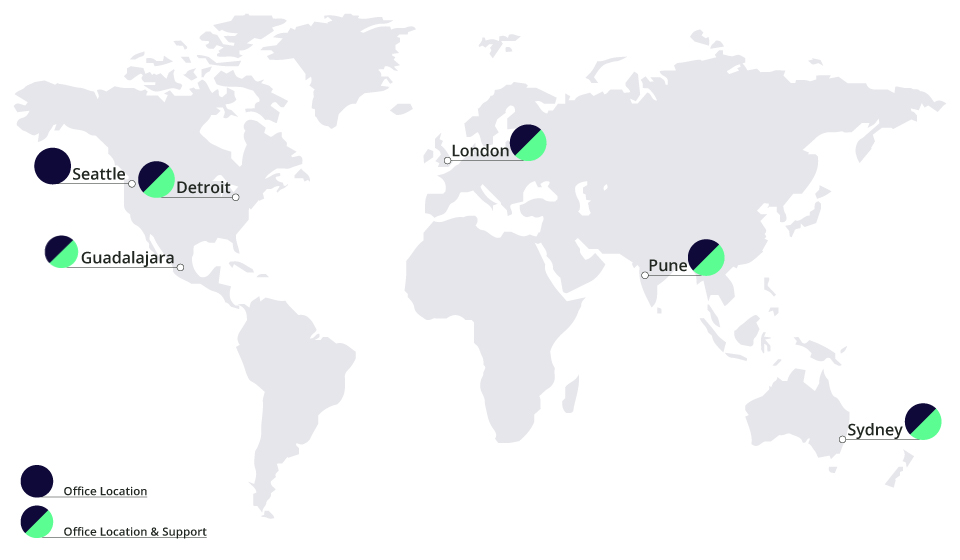 We provide 10 working days notice in advance of any maintenance. Because OpenMarket's core network has an active-active, high-availability architecture, planned maintenance does not impact production traffic.
We will also notify you of any service issue that an individual mobile operator is experiencing, as well as their planned maintenance schedule (when advised).
Escalating an issue
All of our technical support engineers and customer-facing technicians are direct OpenMarket employees and are available by phone, email, and our web-based ticketing system available in Customer Center. If you wish to call, our regional numbers are:
US: +18772772801
UK: +442089878855
Australia: +61293322141
Priority levels
OpenMarket has a well-defined escalation process and severity classification. After an issue is reported the OpenMarket support team will triage and resolve the matter as quickly as possible. Subject Matter Experts are brought in as needed to assist in resolving the issue, and if necessary support teams will escalate to additional teams such as Product and Engineering. Customers can also escalate to Duty Managers and the Support Global Director if we do not meet our defined Response and Update targets. Below are our standard service targets.
Priority 1 - Service outage
OpenMarket service or services unavailable to your business (excluding the CIE).
Initial response time: 15 minutes
Update frequency: One hour or as otherwise agreed
Priority 2 - Service degradation
Some component of an OpenMarket service is unavailable to your business (excluding the CIE). For example, if we cannot reach a specific mobile operator, or we are temporarily unable to pass on delivery receipts.
Initial response time: 30 minutes
Update frequency: Four hours or as otherwise agreed
Priority 3 - Service disruption
Service available, however, there may be a non-critical, temporary level of impact to your business. For example, if there is an issue with accessing reports. We also use this priority level to advise you of any planned maintenance.
Initial response time: 4 hours
Update frequency: 24 hours or as otherwise agreed
Priority 4 - General requests
Any issue raised that doesn't impact our service. For example, helping with a technical issue you may have while integrating with OpenMarket.
Initial response time: 8 hours
Update frequency: As material progress is made or as otherwise agreed