Paul Cogan, Chief Operating Officer at VoiceSage – February 28, 2019
Empathy has become one of the major elements of the customer experience conversation. More than ever brands need to be useful, be responsive and be there for their customers exactly where and when they need them. In a recent webinar VoiceSage's Ross Moerel and OpenMarket's Oisin Lunny discussed the eight ways to enhance customer experience by leveraging API integrations to bring an empathetic approach to CX.
This article is an overview of the eight points discussed. Each of the points refers to a specific sticking point in the customer journey and how an empathetic approach combined with API technology, relieves these friction points and improves CX.
The webinar is available to watch on demand here.
Gathering Customer Data
Gathering customer information can be a challenge. Are you contacting the right people, and will they fill out the survey? Using an automated SMS chat-bot you can ensure you're talking to the right person. From there you can gather data based on pre-set questions.
Our Rich Media Messaging (RMM) helps you do exactly that. With RMM you can gather more in-depth data and deliver an app-like experience, without requiring the customer to download an app. This method also has high engagement rates. This was especially effective for Shop Direct's Very.com, engaging consumers in surveys and providing the brand with the information to make an informed decision on their delivery proposition project, based on customer feedback.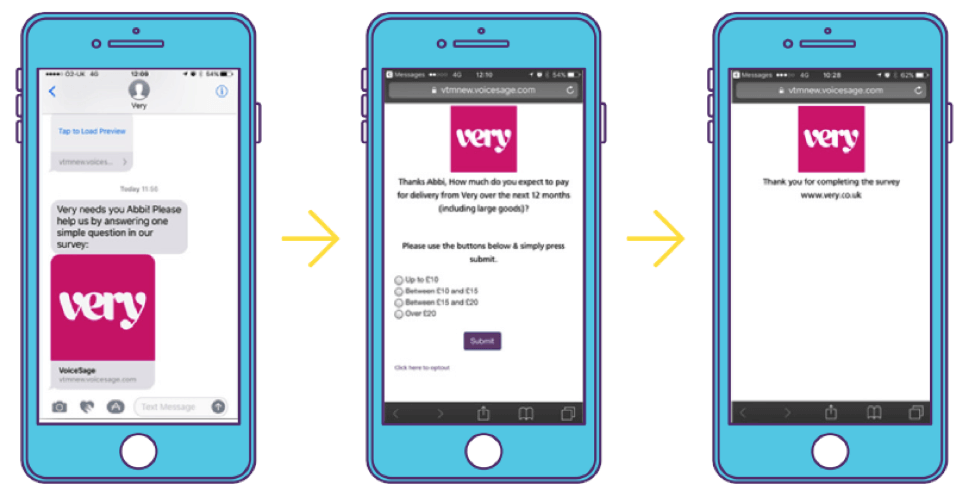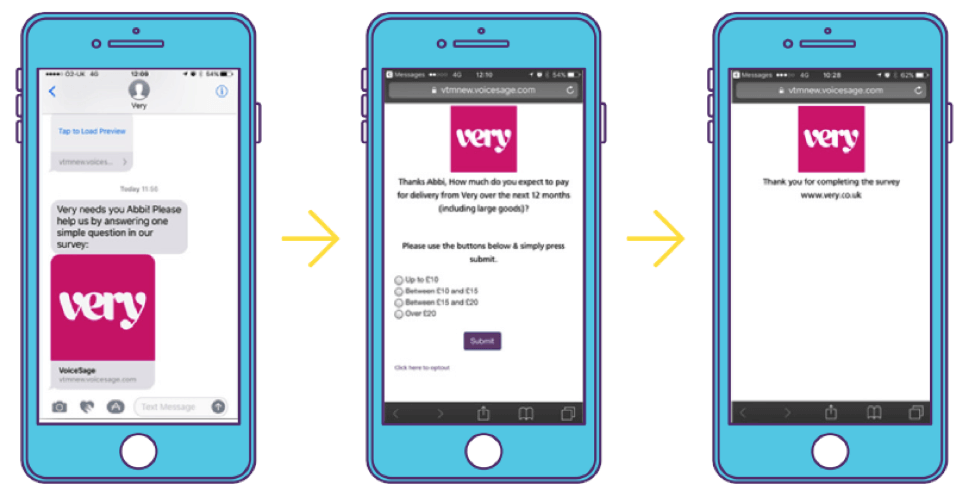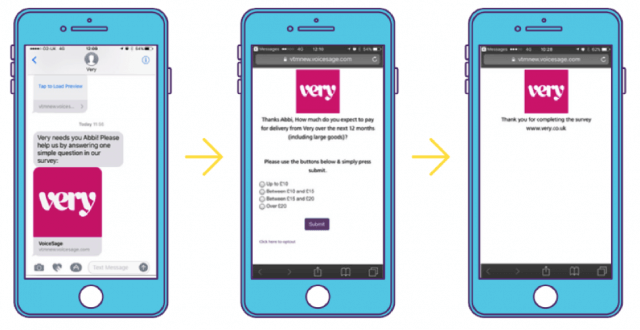 Promotions and Outreach
Engaging with customers and catching their attention can be tough when competition is high.  Additionally,PPC is becoming more expensive on social and search, while email open rates are stagnant – to say nothing for conversion rates. In contrast, SMS continues to perform and shows a 90% open rate.
With innovative rich media, such as scratch off promotions, you can provide a truly engaging experience.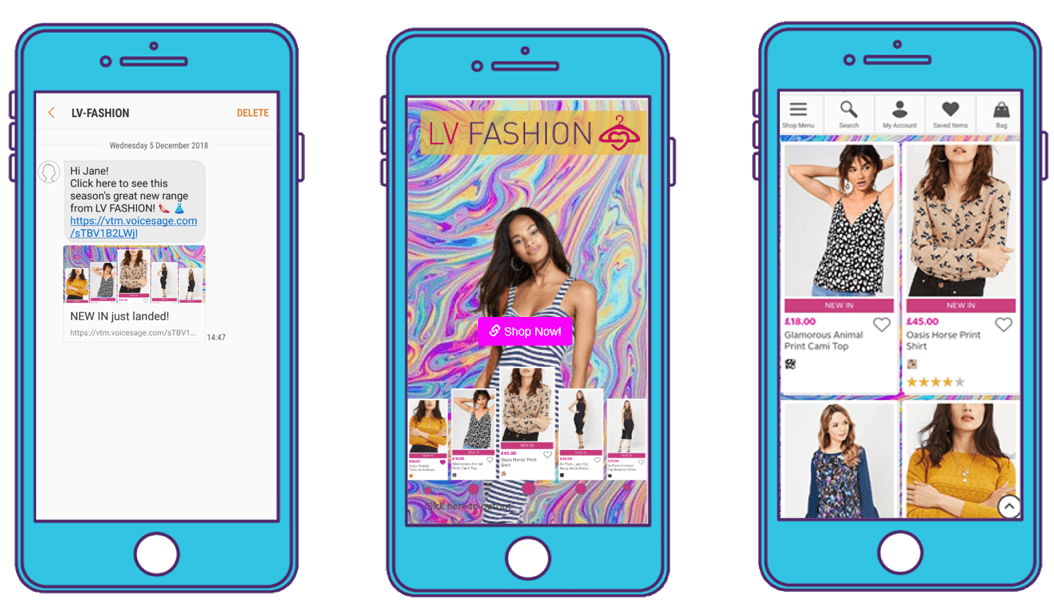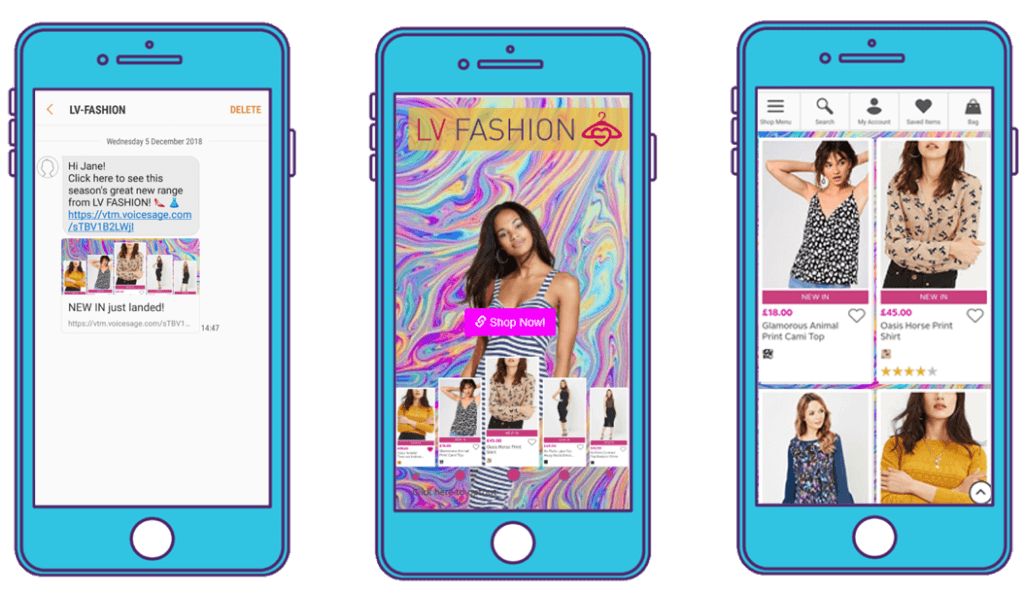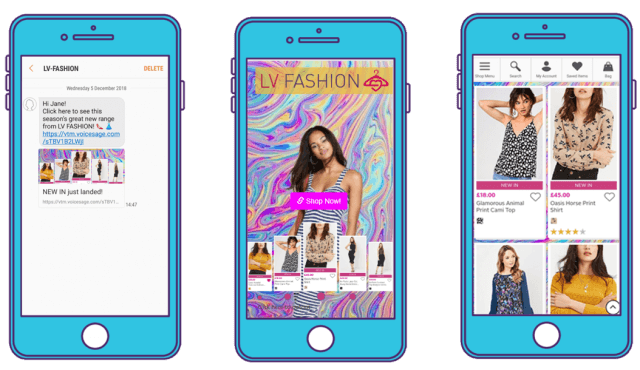 Proximity messaging is another great way of increasing outreach. This allows you to track customer activity on your website and send personalized messages when they are near or instore.
Give people the right offer, at the right time, on the right channel and they will want to hear from you.
Shopping Cart abandonment and Click and Collect Enablement
Abandoned shopping carts are at 70 – 80 % and are the bane of ecommerce. Companies can recover those lost orders by embracing technology that automatically sends reminders and encourages customers to complete their purchases. RMM is a great way to re-engage these lost customers, as mobile is accounting for more and more purchases. RMM helps to re-capture a potential customers attention from the desktop to mobile.
More integration from website to mobile means you can engage customers when they really need it.
Payments and Security
Consumers have become increasingly sensitive about the security of their information. Between August 2017 and August 2018, more than £2 billion was stolen from UK credit and debit cards, an increase of 38% Payment friction is another of the main sticking points in the customer journey. RMM allows for a richer customer experience, meaning a frictionless brand experience and a re-enforcement of positive brand image. Through SMS and now RMM, automated text bots allow you to initiate payment actions and following 'Know Your Customer' best practice you can easily verify the identities of consumers to make sure you are talking with the right person every time.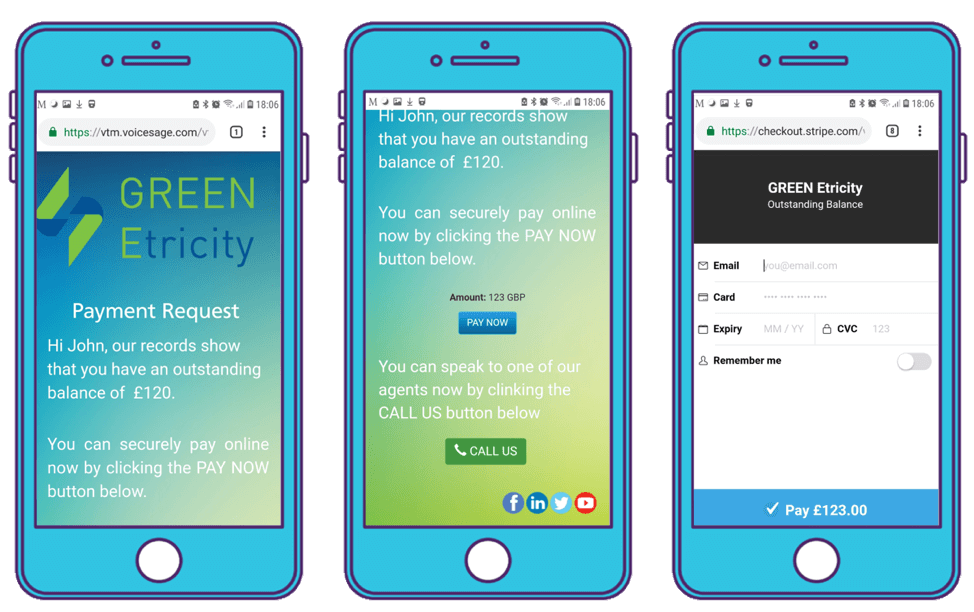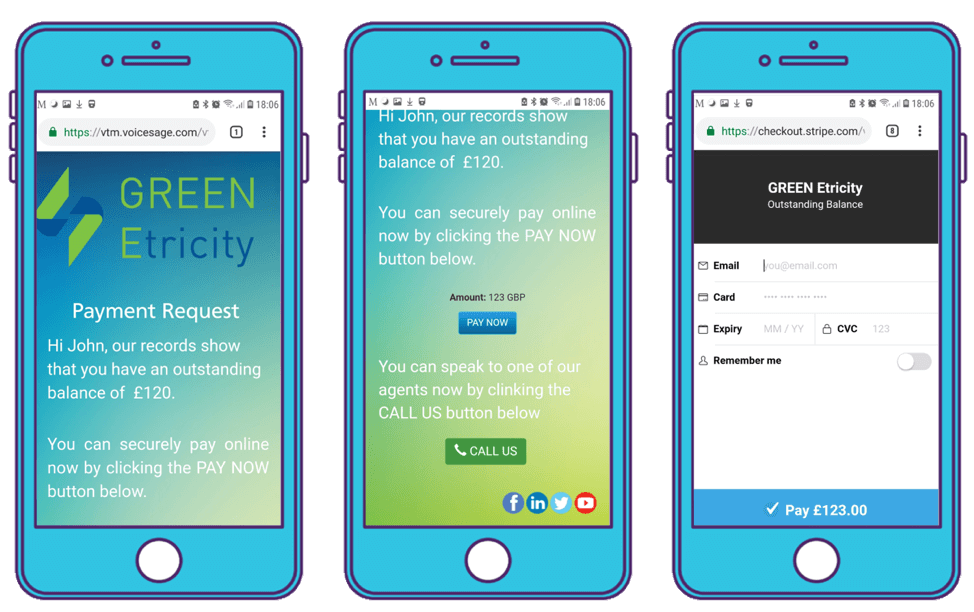 Automated ID verification combined with one touch payment gives a real sense of convenience.
Appointment Setting and Missed Deliveries
Missed deliveries are expensive and create customer dissatisfaction. During the early stages of the customer journey, people hear from companies regularly but after purchase this level of communication is even more critical – an area where many companies tend to fail. Simple notifications via SMS or Interactive Voice Messaging can reassure customers that their order is safe. Easy to build rich media delivery rescheduling allows customers to make sure they're at home when the parcel arrives. Make rescheduling even easier by letting them change their delivery time up until the item has been shipped.
Letting people know their delivery is on the way (or delayed) keeps them happy and informed. Allowing people to easily reschedule saves time and money for everyone involved.
Customer Care and Service
Unnecessary and avoidable calls to contact centres eat up the time of a customer care team. Pre-empting inbound calls with outbound notifications can ward off these time-consuming calls and keep customers informed and happy. Pre-empt inbound calls with SMS notifications or use two-way SMS which gives agents the flexibility to handle multiple inquiries at once, saving time and money. If a customer is expecting a phone call, you could use automated Interactive VoiceMessaging to let the customer know the latest status of the enquiry, a once time-consuming task now removed.
Pre-empt inbound calls with proactive, messaging notifications. Be there for customers before they realise they need you.
Collect Customer Feedback
It can be a challenge knowing if customers are happy with the service they have received over the course of the consumer journey. Collecting survey data at each stage is often the role of entire departments or can be a major project for an already busy team. A time saving measure, is to automatically collect, and feed captured data into analytics systems using pre-prepared trigger-based messages.  SMS surveys and interactive, visual questions have high engagement rates and can keep your team informed of any potential sticking points. Automated outbound messages based on various interactions can be a great way of keeping track of customer sentiment along the customer journey.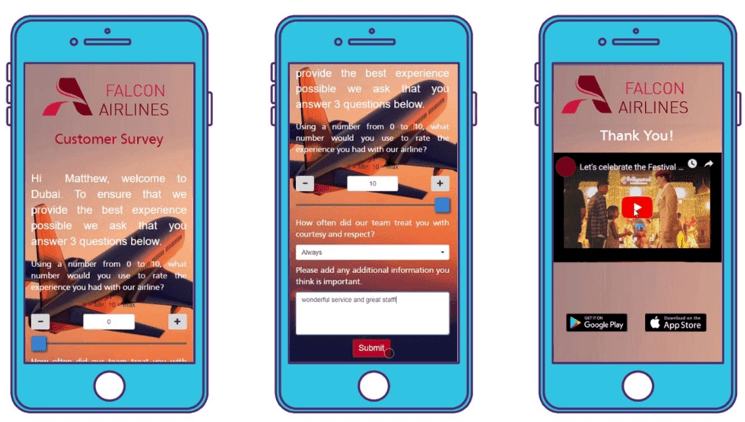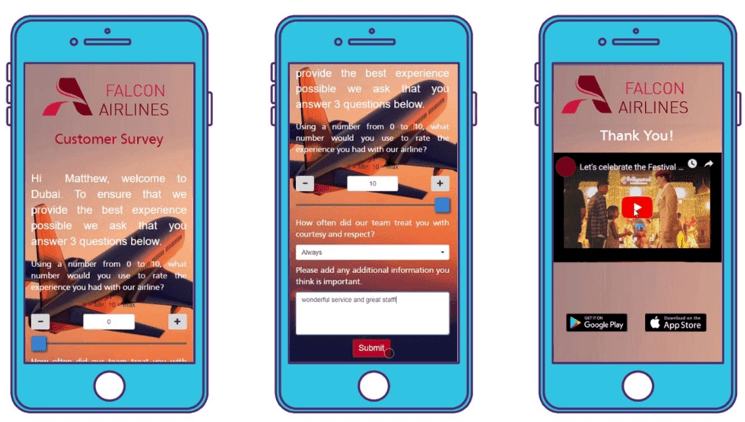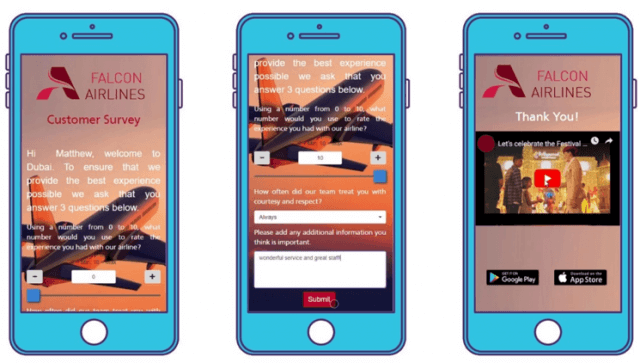 Automating outbound surveys based on various interactions can let you know how your customers feel.
Monitoring performance across disparate channels and systems
Tracking and reporting customer data at each step along the journey is difficult. Customers can encounter various departments and sectors within your business, each with their own systems and processes. Integrating your brands' reporting means diverse teams are all working in unison in treating your customer with a complete view of how they've interacted with your brand. For this reason, it's important to use only systems with open APIs that can talk to each other. It's essential to use a system that provides important retail data quickly and intuitively.
Know the context for each interaction and your customers will feel understood by you.
For more detail, you can watch the entire webinar on demand here.
Paul Cogan is Chief Operating Officer at cloud-based messaging company VoiceSage. Working in the customer experience space, Paul has seen first-hand how technology is elevating the role of  CX professionals within customer focused brands.