OpenMarket – January 7, 2016
The consumer packaged goods (CPG) industry has relied heavily on mobile messaging for the last couple years. Furthermore, it's become increasingly clear that having the right SMS strategy is a major component when it comes to success in this sector. If your CPG brand hasn't yet adopted SMS, now's the time to find out more about this not-so-secret marketing and engagement weapon.
The Role of Mobile Messaging in the CPG Industry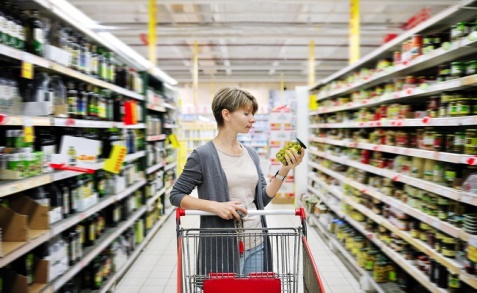 At OpenMarket we believe the only way to truly understand an industry is to conduct thorough and comprehensive research. That's why we regularly publish surveys and studies that highlight the need for mobile messaging. Recently, we sponsored an IDC InfoBrief about the impact of mobile messaging in the CPG industry. Here are some highlights:
Less than half of CPG companies – 44 percent to be exact – are currently using or plan to use SMS with their customers and employees.
Despite the low participation rate, 81 percent of CPG companies believe mobile messaging plays a significant role in differentiation and/or improving customer experience.
In order to close the gap between the companies currently using SMS and the ones who believe it's valuable, it's important to focus on what CPG companies need. According to the survey, the average CPG company needs three things to justify an investment in SMS: proven ROI, cost reduction, and a short payback period.
As a CPG brand, does this data sound familiar? Are you one of the many brands that believe SMS is valuable, but hasn't yet made an investment because you're unsure of how to justify the cost? Don't worry – you aren't alone. Hopefully, though, you'll begin to see the value after reading through the following examples and suggestions.
Examples of CPG Brands Using Mobile Messaging
Real world examples are always helpful in showing the practical potential of a product or service. When it comes to mobile messaging, the same holds true. Here are some examples of CPG brands successfully using mobile messaging to engage customers:
The Hershey Co.
Heading into this year, The Hershey Co. made an investment in SMS. Their strategy was to leverage SMS to activate in-store shoppers and deliver mobile coupons. "The SMS campaign provides us with a unique opportunity to engage with the consumer beyond just an initial interaction with the point of sale," Anna Lingeris, senior manager of public relations and consumer engagement. Throughout the year, The Hershey Co. rolled out a variety of SMS-based campaigns and has experienced considerable success.
Nike
Typically, an example that's 11 years old doesn't hold much relevancy in the business world, but Nike's 2004 SMS-based NYC scavenger hunt was so unique and interesting, that it's worth mentioning. The campaign used "SMS to facilitate a street level, scavenger hunt-style race with a limited edition shoe as the prize," and asked users to find 16 different posters over a four-day period.
Those who wanted to enter the competition were asked to send a message to short code #6453. And whenever someone found a poster, they would text the unique code to that same short code. The event provided an interesting look at how SMS can be used to create out-of-the-box marketing promotions.
Redbox
Redbox does a great job of sending out valuable text messages to users through its "Redbox Text Club." Members register by sending the word "SIGNUP" to 727272 and then confirm to receive recurring messages throughout the month. This includes a free monthly rental. It's a fantastic way for Redbox to gain access to customers and provides a strong ROI.
3 Practical Ways to Use Mobile Messaging
As you can see, there's a lot of flexibility when it comes to leveraging SMS and mobile messaging in the CPG industry. Here are some ideas you may be able to include in your own business:
Send Out Ads and Coupons
As Redbox shows, some of the highest returning options you can invest in are mobile coupons and advertisements. Consumers love good deals and are always happy to receive coupons. By sending deals straight to the user's mobile device, you remove traditional conversion barriers and encourage recipients to act immediately. Here's a good example, "David, please stop by the store today or visit our website and enjoy 20% off any single item with the code 20TODAY."
Free Up Customer Service Lines
SMS can also be used on the customer service front to aid your call center and free up employees. By allowing customers to text questions and comments to your customer service department, you can better manage your resources and prevent wasted man hours. You can also prevent customer frustrations by preventing them from waiting on hold for extended periods of time.
Run Promotions
The third most common use includes running promotions. You can compliment any existing campaign by simply asking users to text a personalized message to a specific short code. This increases your personalized engagement with customers and allows you to build an SMS subscriber list that can be leveraged in the future to send out coupons and offers. It's a win-win situation.
Contact OpenMarket Today
At OpenMarket, we're proud of the fact that four of the top ten global brands use our mobile engagement solutions to reach and engage their customers and employees. In most cases, our clients choose our service because of the quality, flexibility, and responsiveness that comes with it. If you're looking for a way to enhance customer support, develop superior marketing promotions, and supplement exiting employee communications strategies, we're here for you.
And if you'd like some advice about how to begin with SMS, please don't hesitate to contact us today!