OpenMarket – December 22, 2015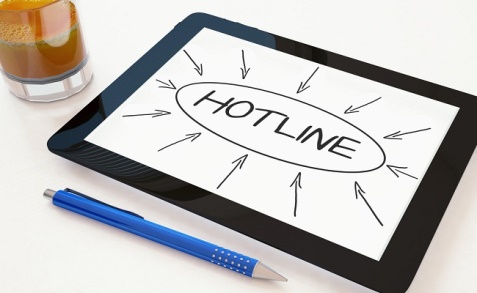 As technology advances, so must the people using the technology. For example, it's uncommon to see someone using a payphone these days, as we live in a world full of smartphones – we've adapted to the change in technology.
Well, something equivalent to this is happening on an enterprise level. Businesses – maybe yours included – aren't allowing their call centers to grow with the times. Instead of using progressive modern technologies that are proven to work, many companies are still relying on outdated methodologies.
Overcoming Reliance on Outdated Technologies
One such technology is SMS messaging. While long reserved for personal communication between people, SMS is now commonly found in businesses and their call centers. In fact, it's no longer even viewed as a progressive business technology. It's considered by many small and large corporations alike to be a mandatory investment.
If your business hasn't yet adopted SMS on the customer service front, it's time to reconsider your priorities. According to the Pew Research Center, 79 percent of cell phone owners send and receive text messages. That number is increasing at a rapid rate and is much higher for young adults and millennials, at almost at 100 percent.
From a business point of view, it's important that you're adapting your approach to customer service by understanding who your customers are. You can't expect them to change for you. Instead, you must shift your habits to meet their needs. In 2015 and beyond, that means investing in SMS.
4 Reasons Your Call Center Needs SMS
Many of the benefits SMS affords companies are specific, but there are also some big picture advantages worth exploring. Here are the top reasons why your call center needs SMS.
Customers Want SMS
SMS is the new email. Customers are comfortable with texting and prefer SMS for the flexibility and convenience. While it was easy to ignore in the past (when only a small fraction of consumers used text messaging), you can no longer ignore SMS without some negative consequences.
According to industry research, call center wait times are one of the biggest turnoffs for customers. The vast majority of customers – 95 percent to be exact – feel like five minutes is the longest you should ever have to wait to speak with someone. Unfortunately, the majority of businesses force customers to wait much longer than this. Enabling SMS not only relieves call center congestion, but it also gives customers the option to ask for a callback, as opposed to waiting on the line.
Self-Service Options
As you know, many of the calls your customer service department fields are simple. However, they still tie up your time, energy, and resources. What if you could automate these simple, yet time-consuming calls and free up your resources for the bigger picture issues? Well, you can.
OpenMarket believes that SMS can act as a tool for self-service, thereby relieving strain on severely overworked call centers.
Ultimately these self-service options benefit businesses in multiple ways. To quote our article, "consumers will often take the path of least resistance, so offering a text in service will save them having to call in, while avoiding having complaints aired in public on social media." In the end, this leads to more satisfied customers, better brand image, and fewer wasted call center resources.
Superior Service
The bottom line is that phone lines simply don't cut it anymore. The modern consumer expects businesses to offer multiple channels of engagement and doesn't want to be forced into placing a phone call. SMS is seen as much more convenient and service-oriented.
This is why text-enabled concierge services like GoButler have seen tremendous success. Customers feel like they're getting more value from a company or service provider when the company is willing to communicate in comfortable and convenient ways.
Consider a cable and internet provider. Instead of needing to place a phone call and wait on hold for 10, 20, or 30 minutes, a customer could send a simple text message to the company that reads, "Hey, my internet is down. Can you help?" The provider can then respond with some simple questions about the situation and set up an appointment time without further disrupting the customer's day.
Customers Answer Texts
From the enterprise side of things, it's sometimes necessary to contact customers. Well, the problem with contacting customers is that they're often hard to get in touch with. Many users won't answer numbers they don't recognize and others rarely check their voicemails after missing a call.
SMS is an entirely different story. The Pew Research Center says 67 percent of cell phone users check their phone for messages even when they don't notice it vibrating or ringing. Roughly 44 percent sleep with their phones next to their beds in case they receive a message or notification while sleeping.
Both of these statistics prove that customers are highly connected to mobile messaging. This rapid response makes SMS the quickest way to connect with customers, especially when the issue at hand is timely in nature.
OpenMarket: Your Mobile Engagement Solution
At OpenMarket, we're proud to be one of the premier providers of SMS and mobile engagement solutions in the marketplace. We understand that SMS is the most versatile and widely used communications channel available and tirelessly work to ensure our clients have access to a robust platform that frees up call centers and allows for direct and instantaneous connectivity to anyone, anywhere.
Our goal at OpenMarket is to exceed the expectations and requirements of our clients. We consistently accomplish this by offering active monitoring, a secure network, and a highly available and geographically redundant platform.
When coupled with 24/7/365 support and access to tremendous resources, it's clear why so many enterprises trust us with their SMS needs. For additional information regarding our services, please don't hesitate to contact us today!