OpenMarket – September 9, 2014
Pundits are talking about how businesses are using mobile messaging (aka text messaging) to communicate better with their customers as well as to acquire new customers, but what about their employee engagement? Check out this employee engagement survey. Don't employees desire similar treatment to help them grow professionally and accomplish their work easier? According to ADP Research Institute, 70% of businesses surveyed believe mobile technology can raise workforce satisfaction, improve worker productivity, and enhance real-time decision making. So here are five use cases for your business to consider in fostering better mobile interactions with your employees.
Welcome: you're special and we recognize it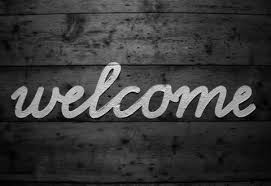 Typically when you join a company, you spend the first day filling out reams of paperwork. Why not send a personalized welcome text message to let the person know that you consider them a valuable addition to your team? By asking them to acknowledge the message, you can also confirm the employee's contact information (aka their mobile phone number) is entered correctly.
Emergency alerting: Provide assistance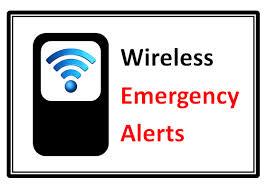 Many businesses have a business continuity plan but haven't established efficient emergency engagement processes. Between inclement weather, natural disasters, and security related events, contacting your employees remotely has increasingly become more important. Two-way automated text messaging solutions that can rapidly reach your employees and determine what kind of assistance they may need (i.e. safety, shelter or medical) and respond with next steps are becoming vital to all businesses.
Two-factor authentication: Security for everyone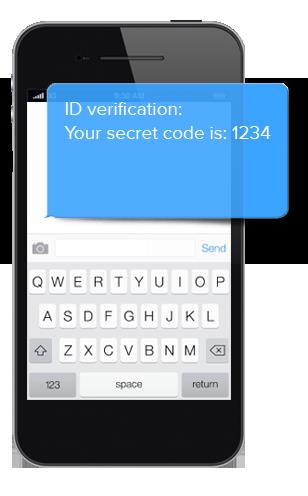 Many enterprises have added two-factor authentication (2FA) via text messaging to their customer-facing websites for increased security. With the theft of laptops and other data breaches of vital business systems, companies should be thinking about adding 2FA to their own internal websites and portals for employees, especially those which contain employee personal data.
Wellness programs: Be Happy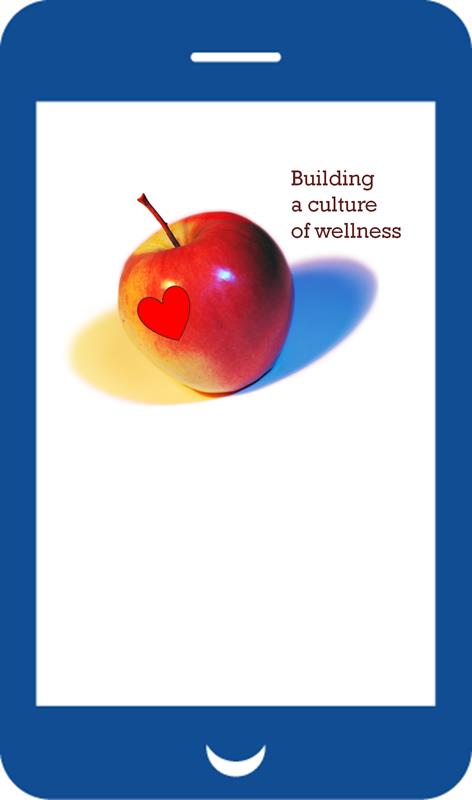 Employee wellness programs aren't new in the US. A 2010 report found that wellness programs return $3.27 for every dollar spent.  In addition, starting in 2014, companies will be allowed to offer a reward or penalty of up to 50% of an employee's health plan cost for smoking cessation programs. Other wellness programs also have premium increases that are intended to promote healthy behavior and reduce health care spending. Enrollment in wellness programs and benefits programs can be enhanced by employers sending motivational MMS pictures as well as accepting photos to share achievements.
Timesheet reminders: Everyone likes to be paid: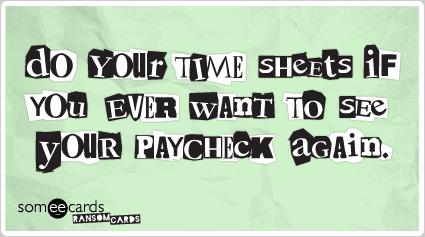 As SomeeCards shows in the above example, you can be creative with your message. Whether it's an MMS reminder that you need to submit a timesheet or a simple SMS notification that your paycheck has been deposited in your bank account or that an expense re-imbursement has been approved, employees care about their finances and value receiving these alerts quickly and ahead of their cluttered e-mail inboxes.
It's time for more companies to start engaging with their employees by using mobile messaging to boost their loyalty and assist them in doing their jobs more efficiently. See my prior blog entry for why businesses can't afford to wait for mobile apps to address this need. Employee mobile engagement isn't just good for employees – it's also just good business.