Oisin Lunny, Chief Evangelist – September 1, 2016
At OpenMarket, we are committed to advancing the mobile channel through event sponsorship and active industry association participation around the world. My role involves speaking at lot of conferences on behalf of the company. It's a very effective way to raise our profile, establish thought leadership and generate broad interest in OpenMarket's mobile engagement solutions.
Here are my top ten takeaways from ten of the conferences I've spoken at this year.
SXSW
South by Southwest in Austin, Texas is arguably one of the most prestigious technology conferences in the world today. This year's keynote speakers, Barack and Michelle Obama, urged technology companies to use their talents to solve the nation's biggest problems. They also spoke about the pivotal strategic imperative of diversity, and launched the Let Girls Learn initiative which seeks to break barriers to education for girls.
Key topics at SXSW included the unstoppable rise of VR for gaming, the imminent transformation of transportation, smart cities becoming a reality, the exponential growth of artificial intelligence, and news of emotion-sensing robots.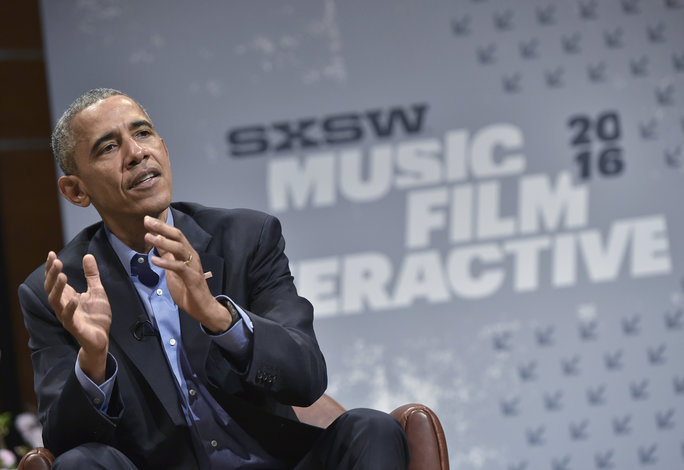 Business Rocks
Business Rocks is a relatively new tech and music conference from Manchester UK, but with clear global ambitions and significant support from tech influencers.
The undisputed highlight this year was the keynote from Steve Wozniak, co-founder of Apple and notably one of the most important thinkers of our time. Wozniak was introduced to Steve Jobs when a mutual acquaintance recognized they shared an equal passion for pranks and practical jokes, and the rest is history.
Wozniak, appropriately, spoke of the importance of fun and creativity: "Part of my philosophy was everything you do should have an element of fun in it. I came up with the formula for happiness, what life is about. Happiness to me is smiles minus frowns, H=S-F. Increase your smiles, do a lot of fun things, enjoy entertainment, talk with people, make jokes; and that's creativity."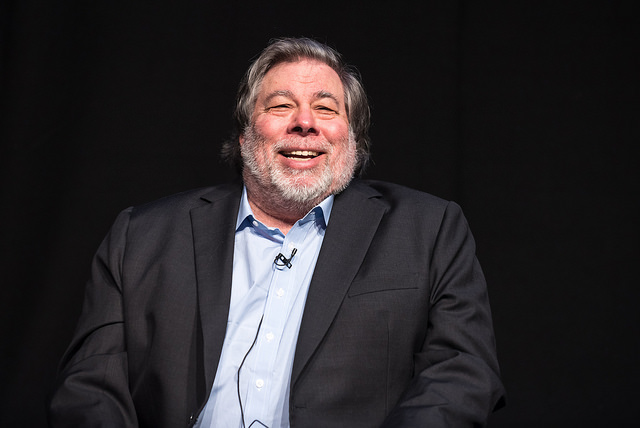 Other highlights were the Business Rocks hackathon to help the homeless – an event full of energy, talent, innovation and compassion.
Click here to read my report on Steve Wozniak's Business Rocks keynote for The Guardian. 
Ecommerce Show Europe
It was a great honor to chair this excellent two-day conference in London featuring C-level speakers from innovators such as Walmart, Alibaba Group, DHL, Argos, John Lewis, Harvey Nichols, Euroflorist and Gousto to name a few.
During our fireside chat, Lord Stuart Rose shared many inspiring and candid insights from his illustrious career as CEO of Marks & Spencer, Arcadia, Argos, Burton, and now Ocado. He spoke about how new mobile technology is transforming the relationship between retailers and their consumers: "The customer is not King, the customer is now master of the universe!"
Rose continued with some gems of advice for the audience: "Innovation has always been the key to success alongside a great product and excellent service, but a new ingredient in success is co-operation between companies. Enjoy your work but take time out, be flexible enough to take risks and don't be afraid of change, and above all build a great team. Standing still is not an option."
TugLife II
TugLife, lovingly curated by Tug Agency, is a small but influential week long pop-up conference that gathers mostly UK based thought leaders to cover key themes such as Retail, Content and Creativity, SEO, and the future of work.
The joint presentation from Neighbourly and Marks & Spencer was a revelation in how Corporate Social Responsibility (CSR) can positively impact a community. Neighbourly food redistributes excess food locally, especially fresh food, by connecting businesses that have surplus with projects that feed those in need. M&S has donated over 290 tonnes of surplus food and are connected to over 580 UK charities.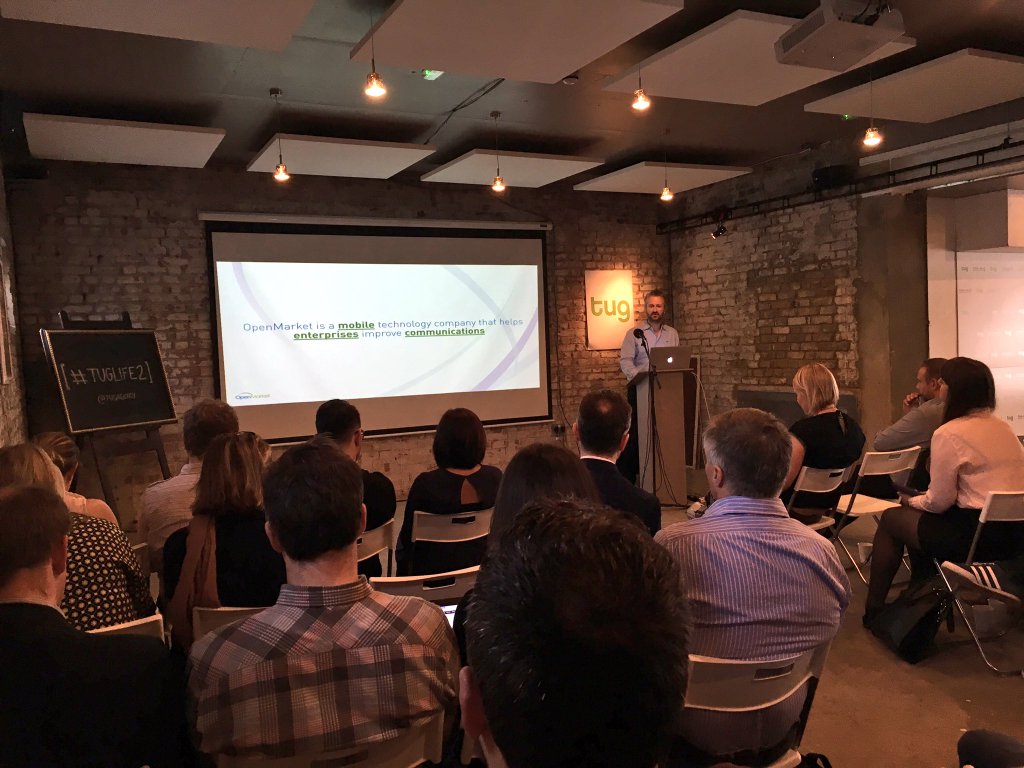 Midem
The world's longest running media and entertainment conference, Midem, celebrated its 50th year in 2016. One of the most popular panels at Midem focused on blockchain technology, and what it can bring to the content industry – from a decentralised database of rights to "smart contracts," giving artists more control over how their content is used and monetised.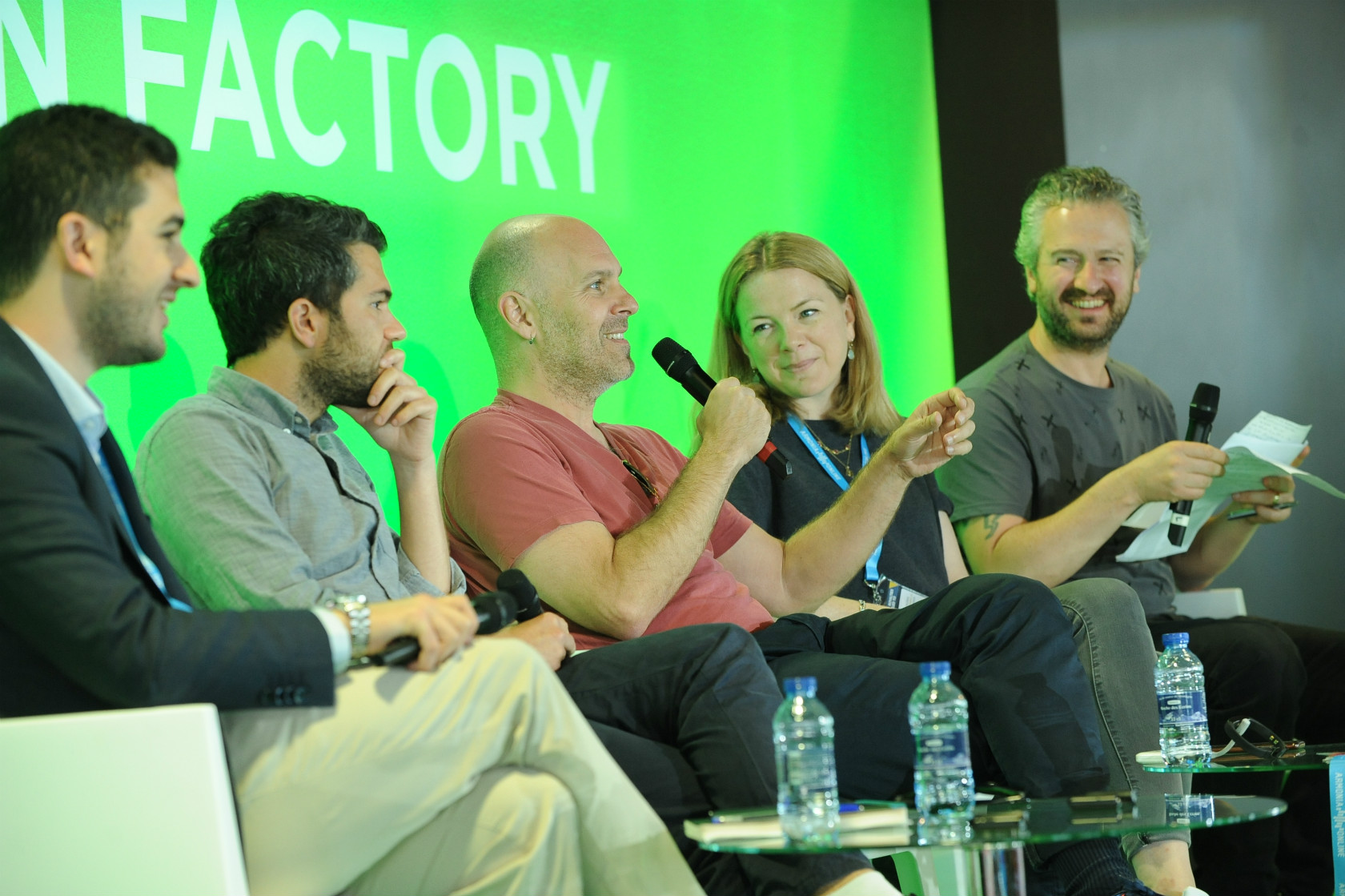 The €lectronic Home Shopping Conference 2016
A fascinating aspect of conferences is the importance of niche, vertically focused events such as the €lectronic Home Shopping Conference, which deals with eCommerce brands such as QVC and HSE 24, who primarily interact with home shoppers.
Although customer behaviors in this niche have been predictable for many years; the adoption of mobile technology is now transforming their expectations of service and interaction, so smart companies are experimenting with the addition of mobile integrations to meet the evolving needs of the customer.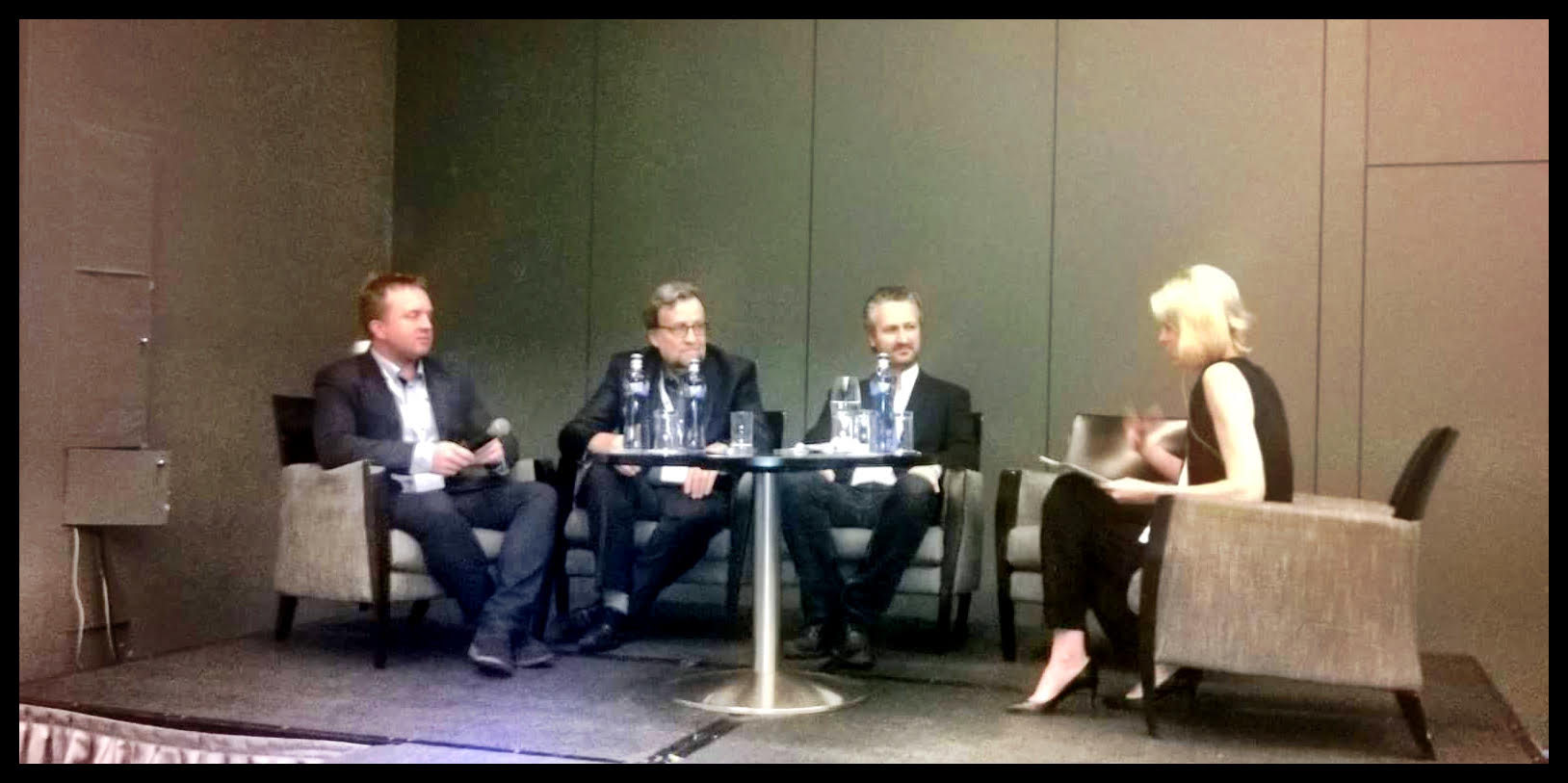 Kinnernet
Kinnernet is a very special event, an invitation only "unconference" with a focus on collaboration, innovation and desirable future outcomes. The event was founded by Yossi Vardi, co-founder of the influential ICQ messaging app, founder of DLD, and key player on the global tech scene. This June Kinnernet bought together a diverse but carefully curated selection of global thought leaders over three days in the picturesque village of Avallon, France.
Some of the key topics were around automation, artificial intelligence, robotics, and the future of work. It was generally acknowledged that machines of some kind would replace many of the jobs we currently take for grated. The issue of what happens to the mass of unemployed people was debated, with many agreeing that a Universal Basic Income (UBI) was the only solution. However, it was also pointed out that although the UBI was being championed by many of the leading tech disruptors, no one in the current ecosystems of industry or government seem willing to be responsible for creating it.

rASiA International Innovation Forum
Some conferences such as Kinnernet and the legendary MLove are about building a global network that feels more like a global family, and Alexander Shuglin's rASiA International Innovation Forum definitely falls into this category. Carefully curated C-level guests from major global brands and innovators were invited to Moscow to put forward their vision of the future, but above all to build the remarkable global network.
Standout presentations for me included Alex Petrov, CEO of BitFury, speaking about the end of banking as we know it with the adoption of BlockChain; Gerard Inzerillo, CEO of Forbes travel, talk about the transformation of the travel industry; and Hyperloop CEO Dirk Ahlborn sharing their plans to connect the world at high speed.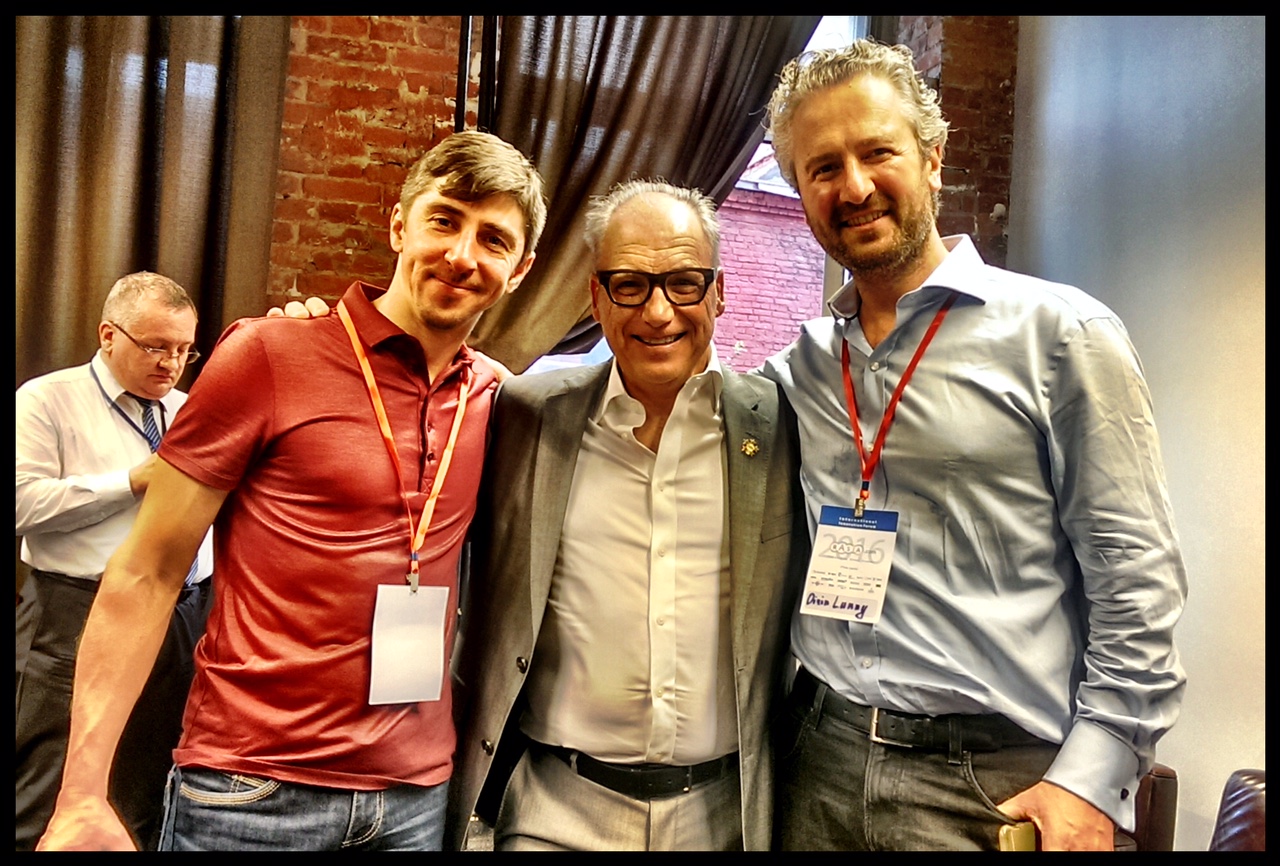 B2B Marketing Expo
Following my keynote presentation I was delighted to speak with the Mobile Ecosystem Forum (MEF) about mobile innovation, the move away from destination interactions to conversation interactions, AI, chat bots and how SMS is the global language of consumers.
World Gaming Executive Summit
WGES is one of the priority annual events for the gaming community, and this year I was honored to chair a panel of three very brilliant and unique CEOs: Mor Weizer from Playtech, Giovanni Garrisi from Stanleybet and Kristian Nylén from Kambi.
The panel agreed that mobile device adoption is transforming much of the industry, with Mor Weizer going as far to say it was pointless to talk about mobile as a new or different channel, as mobile is now the mainstream channel for the majority of interactions.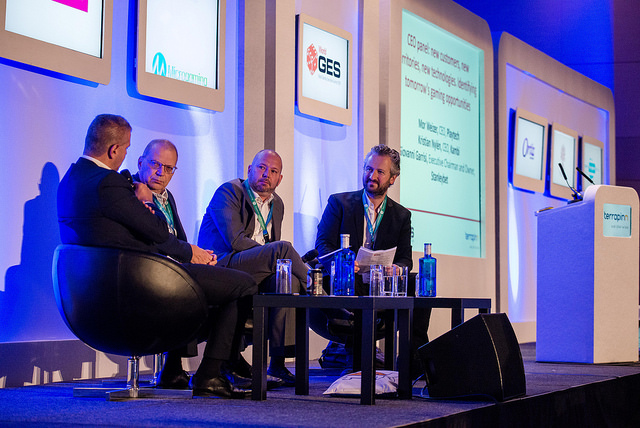 The Next 10 Conferences
I'll be speaking at the following events between now and the end of the year. If you will be attending any of them it would be great to meet up. Feel free to connect with me on LinkedIn or just drop me a line directly. Check out all of OpenMarket's upcoming events here.
September
October
November