Oisin Lunny, Chief Evangelist – December 8, 2015
Winning can be a joy. It's what we are encouraged to do all the way from our childhood sports days at school to our modern workplace environment, both individually and as a team.
It's a special kind of satisfaction to win at something you respect, or even love. To this day I remember being joyful beyond words when I won a Heinz "Noodle Doodles" art competition in Ireland back in the 1970s. I wore that particular smile for weeks.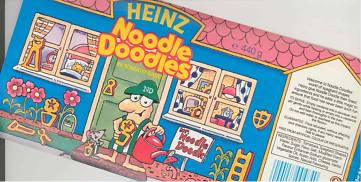 I had a similar feeling of this special happiness when I was selected last week by LinkedIn as one of the UK's Top 10 Most Engaged Marketers, from a membership of 15 million. I have been using LinkedIn for over a decade, and have been a huge fan and advocate of its unique value for business.
LinkedIn's Most Engaged Marketers list for 2015 ranks UK marketers who are using the platform to their best advantage, not only for their personal brand, but also as advocates for their organisations.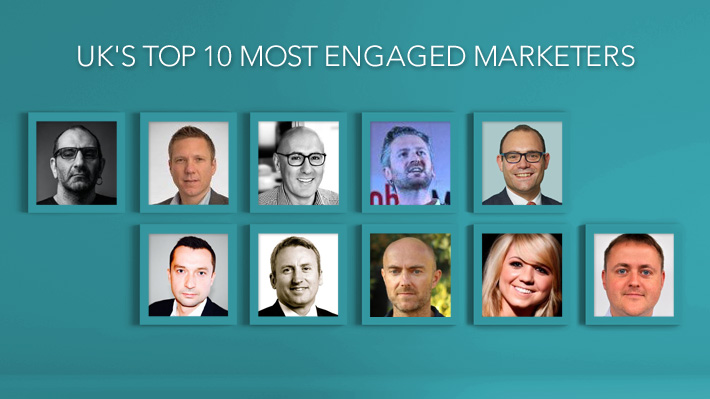 So, in the spirit of sharing, allow me to take you on a LinkedIn odyssey, a "linkumentary" if you will, as I reveal my Top Five Tips for Winning on LinkedIn.
1 – Choose some groups and get involved
I find LinkedIn groups a really useful feature to connect with people in specific verticals or with specific interests.
2 – Connect with everyone you meet at networking events
I'm busiest on LinkedIn after a major conference (such as SXSW or MWC) with finding people I've met during the event and LinkingIn to follow-up or just to stay in touch.
3 – Leverage LinkedIn for inbound sales
If you are speaking at conferences, make sure you encourage people to connect with you on LinkedIn. This way they will be able to reach out to you with inbound business opportunities inspired by the presentation.
4 – Images are powerful
LinkedIn is perhaps less well-known for the impressive levels of engagement delivered by sharing infographics or memes, however, using visuals is a powerful way to connect with your network.
5 – Updates are important
LinkedIn updates from your network are a convenient and very timely way to stay informed about who is active, and to congratulate people on career milestones and new roles. The LinkedIn homepage is also incredibly valuable for catching up on what your contacts are doing, and the content they are recommending.
Extra winning tip – make it personal
Send connection requests to people very soon after you meet them, and use the connection request button on their profile page so you can include a personal note to remind them where you met. If they are swamped at the moment or don't get to your message for a while, this personal reminder will make all the difference.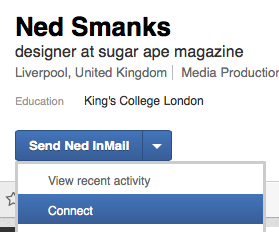 I hope you have enjoyed these top tips for making the most of LinkedIn. What are your top tips? I would love to hear all about them in the comments.
As Charlie Sheen said many times…stay winning!