OpenMarket – August 4, 2015
Years ago I represented many companies as a front-line customer service and technical support agent. If you wanted to tether your GPRS-capable handset to your laptop for blazing-fast '2.5G' speeds in the mid-2000s, you might have had the pleasure of hearing me once say something like, "Thank you for calling technical support, this is Austin – how can I help you?" This was my first real taste of advanced mobile technologies – I was hooked. It was also my first deeper understanding of how overall customer experience is shaped by multiple customer journeys.
When contacting technical support, most customers already have a specific idea of what they need to accomplish – but some technical detail stands in their way. "It won't connect." "The speed is too slow." "It used to work just fine, but it stopped yesterday." Your caller knows what the goal is, and they want the problem resolved now. Hold this thought, and bear with me – the goal and the now are very key.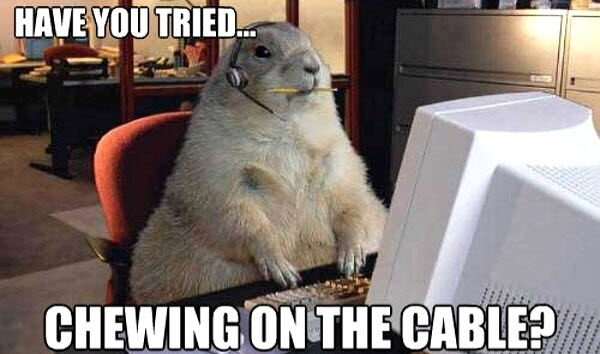 The best support technicians will agree that, determining 'what is the problem?' is sometimes less important to 'how did we get here?' This isn't just referring to the goal itself, but the steps that the caller would have to take to reach technical support in the first place. In order to reach my line, a caller would have dialed the main customer support number, spoken with multiple parties and have been transferred multiple times before reaching me – and probably kept 'on hold' for upwards of 30 minutes. Understandably, this generally would have set the caller on edge. (For all of the thousands of people who endured long hold times, long distance charges, and many call-backs to get support – and were STILL pleasant to me – thank you!)
Here's what I learned: in any situation where the customer needs help, you have to go the extra mile every single time. Just helping the caller solve reach their goal isn't good enough – your solution should have worked out-of-the-box. Just resolving the problem now isn't good enough – it shouldn't have happened in the first place. In most cases, now is already too late!
Along the way, from call center staff to management (I finally made it off the phones!!!), I found a lot of tricks that worked to enhance the customer experience and go the extra mile. This could vary depending on the context of the goal I helped the caller achieve, or what the next potential problem might be. Generally, this worked in the form of proactively emailing information and lots of call-backs. Unfortunately, depending on who I was working for, follow-up and email was sometimes hard to do in call centers back in the day, as agents would have limited ability to go 'off-queue' for follow-up activities, and may not have had access to direct-dial lines.
Thankfully, as technology evolves, the call center agent is now well-equipped to contact customers through many different channels: phone, email, live chat, social media, and SMS/text messaging (reminder: that's what this blog is about – SMS).
I'm pleased that I've seen a lot companies use SMS to implement many of these tips and tricks. I have to admit, whenever I experience one of these customer service tactics as a caller, and get an answer via SMS, my former self is more than a little bit jealous – "Why didn't we have this when I was working on the phones?!" I am also proud to admit that it generally raises my confidence in the company that I've just contacted – that their system immediately 'knows' that I had an issue, I receive immediate recognition of that – and I can reference this call again in the future, if needed.
Without further ado, I present the Top 5 Things SMS Can Do for Your Customer Support Organization!
1. Leave-Behind Information
Most call centers will have agents using some sort of CRM system with a 'ticket number' or 'case ID' documenting each call. This lets a return caller reference the conversation if the call is not completely resolved. Recommendation: Send the caller the ticket number and agent's name, with summary, via SMS!
Example: "Austin, thanks for speaking to Joanne today about "dropped calls" – your case ID is #123456. Comments/Questions? Call or text us at 855-555-5555!"
If you've ever directed a caller to check out some product content or resources on your website, then why make them write it down? Send it to them via SMS!
Example: "Austin, here is the link to the information you requested – http://i.imgur.com/12fLGP6.jpg"
2. Service Appointments
When over-the-phone technical support doesn't cut it, and you need to schedule an onsite technician, send an appointment reminder to the caller via SMS!
Example: "Austin, as a reminder we are sending the technician to 123 Main St on Tuesday, Aug 11, at 2 PM. Please confirm YES / NO."
3. Invitation to Call Back/Contact Information
When and if it's appropriate, send the caller your contact information (i.e. direct line number) to reach you again – via SMS!
Example: "Austin, thank you letting us assist you today. If your problem persists, please call us back at 855-555-5555."
4. Follow-Up
Sometimes all of the steps to achieve the goal cannot be accomplished during the course of a single call. When you leave a caller in an 'unresolved state,' you should encourage your call center agents to take ownership by following-up and asking if the problem was resolved – via SMS!
Example: "Austin, this is Joanne from ABC Co. I just wanted to see if the problem is resolved? Reply YES / NO."
5. Quality Measurement
Do you want to know how your call center is performing? Or, do you want to know more information about specific call types and resolutions? Send a brief survey to your customers after call is completed – via SMS! You can solicit structured (i.e. "On a scale of 1-5..") or unstructured feedback ("Please text us any comments about your conversation with Austin").
Example: "Austin, how would you rate Joanne's friendliness today? Reply w/numbers 1-5, with 1 being least friendly and 5 being most friendly."
In summary, there are many ways that customer support organizations can harness the power of SMS in order to go the extra mile. While these five use cases might seem obvious, they really just begin to scratch the surface of how SMS can help deliver a better customer experience.
Please stay tuned for my next blog post, which will cover what I think is the real future of customer support – interactions with customers that are 100% based in the SMS channel!