OpenMarket – February 3, 2020
In the year 2000, mobile messaging was on the cusp of changing how the world communicates. Now, as OpenMarket enters its 20th year, it feels like we're on the cusp of something even bigger.
To mark our birthday, let's look back over the last 20 years – then turn our attention forward – to the next 20.
Here goes.
From humble beginnings
In 1999 – seven years after developer Neil Papworth sent the first text message – one of the most significant milestones in mobile messaging was reached.
Mobile operators worked out a way for messages to be sent across different networks. Suddenly, everyone with a phone could send text messages to each other. By the end of 2000, text messaging had begun to explode across the world.
People everywhere began to switch on to the relatively inexpensive, direct technology. Texting even sparked its own language so users could fit more words into the 160 character limit (a gr8 innovation 4 customers). And they were doing it on phones like this.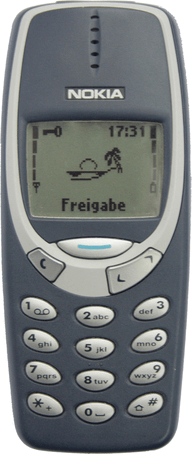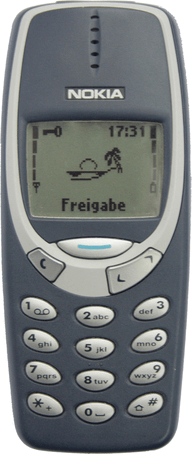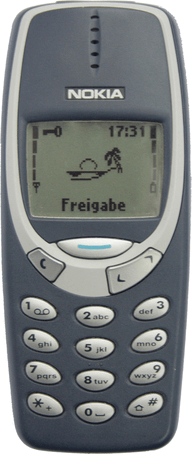 Nokia's iconic 3310 was the height of technology (and it's still a cult classic and refurb-favourite across the developing world).
The A2P industry
Mobile operators had turned a simple messaging platform into a global billion-dollar industry. And dozens of SMS solution providers like OpenMarket (then called Simplewire) were born.
Google Calendar came up with one of the first business use cases for messaging – free SMS reminders. The term A2P messaging – application-to-person – was born. From the early 2000s, marketers started to exploit the SMS channel for promotional messages.
By 2002, an estimated 250 billion messages – P2P and A2P – were sent worldwide.
The smartphone era
Fast forward to 2007 – a landmark year for mobile messaging. Apple introduced the first iPhone, which felt light years more advanced than the 3310 (however much we missed Snake II).
Global users were sending more than four trillion SMS annually. Despite rapid developments in smartphone technology, and exciting new apps, SMS remained the number one form of mobile communication.
This was also the year that Rich Communication Services (RCS) – think of it as SMS on steroids – first saw the light of day. But it has taken another decade and more for it to become a successful messaging platform.
Messaging apps rise
From 2008 onwards, business messaging looked like it was going to hit a bump in the road. OTT messaging apps like WhatsApp and Facebook were getting popular – fast. But business SMS continued to survive and thrive.
The age of CX
By 2010, CX was becoming a priority for businesses in every industry. Customer-centric disruptors made waves that knocked legacy businesses off their perches. We'd entered the age of CX, and A2P mobile messaging was perfectly positioned to deliver customer-centric interactions thanks to its immediacy (almost everyone opens texts) and ubiquity (almost everyone has a mobile phone).
Business SMS messaging survived and thrived. But by 2015, WhatsApp had become 50% bigger than the global SMS channel for person-to-person communication.
In 2018 RCS joined the party and we helped Virgin Trains roll out the world's first commercial RCS business messaging campaign.
Now SMS, MMS, RCS, Apple Business Chat, WhatsApp and others are being used for business messaging. And research categorically shows multi-channel messaging is the way forward for brands.
Today, trillions of messages are sent annually. OpenMarket itself handles over 3billion messages – of all kinds – a month. We deliver to 248 countries. We've become a mobile messaging platform that works with six of the world's ten biggest brands – and hundreds of other businesses that are fanatical about customer experience.
The future of messaging
But that's nowhere near the end of the journey.
We're working towards a new vision – to use our network, products and services as the basis of an interaction platform that will transform the relationship brands have with their customers.
Want to look even further ahead? Then check out our article featuring futurist Ian Pearson here. It seems the next 20 years could feature 3D holograms, exchanging 'feelings' and texting without phones!