OpenMarket – March 9, 2016
The Stevie® Awards recently announced its 2016 winners, and OpenMarket took home the bronze for the "Award for Innovation in Customer Service – Telecommunications Industries."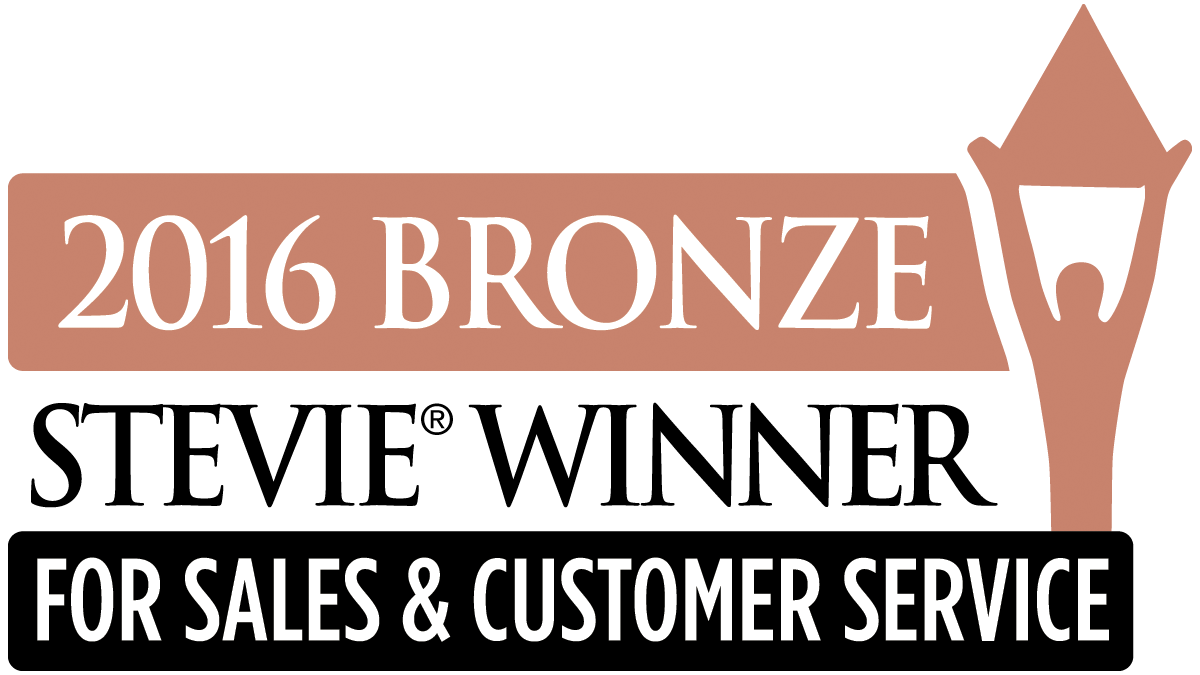 OpenMarket received the award for our ability to help enterprises harness the power of SMS to build and foster a dialog with customers at any point in their journey. Our Mobile Engagement Platform – a powerful, feature-rich, and fully scalable cloud-based platform – allows global enterprises to improve interactions with customers. By using the platform, companies can send notifications such as package delivery updates, appointment reminders, welcome messages from a hotel upon check in, and more. Unlike other mobile messaging providers, we offer different message originator types (short codes, long codes, and text-enabled toll-free numbers), as well as enterprise-grade global SMS services.
The Stevie Awards for Sales & Customer Service are the world's top sales awards, business development awards, contact center awards, and customer service awards. The Stevie Awards organizes several of the world's leading business awards shows including the prestigious American Business Awards(SM) and International Business Awards(SM).
To select winners, a judging panel of 115 business professionals from around the world voted in the preliminary round, followed by members of seven specialized committees. The awards were presented to honorees during a gala banquet on Friday, March 4 at the Paris Hotel in Las Vegas. More than 500 executives from the U.S.A. and several other nations attended.
"Entries to the Stevie Awards for Sales & Customer Service continue to grow every year, further validating the essential roles that business development, customer service, and sales play in business success," said Michael Gallagher, president and founder of the Stevie Awards. "The widespread support of this program made the 2016 competition that much more intense among finalists. The judges were deeply impressed by the winner's accomplishments and we congratulate all of the winners on their commitment to excellence and innovation."
The full list of 2016 Stevie Award winners can be found here: http://stevieawards.com/sales/2016-stevie%C2%AE-award-winners