OpenMarket – September 10, 2015
Enterprise to-Person (E2P) messaging (or as some call it "Application-to-Person – or A2P – messaging") has made decent strides over the past few years and is poised for healthy growth in the coming years. This is good news for businesses that have already invested in SMS engagement strategies, and it also signals an opportunity for those on the outside looking in. Is your business familiar with E2P messaging, and are you ready to see what you're missing out on?
 The Current State of E2P/A2P Messaging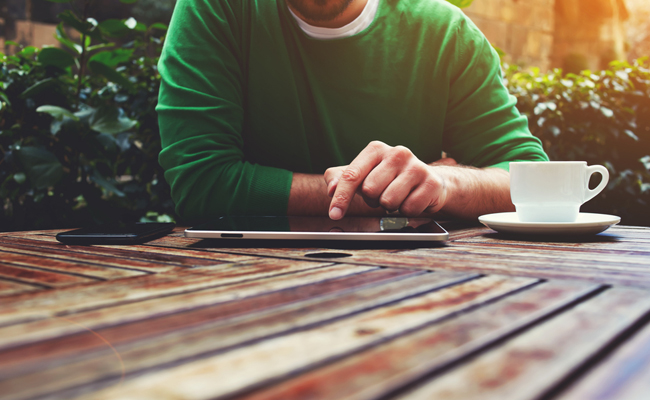 As we mentioned in a recent press release, "Text-enabled, toll-free numbers represent the newest frontier in Enterprise-to-Person (E2P) messaging. In fact, consumers are already texting companies' toll-free numbers without a call-to-action." The release continues, "Text-enabled toll-free numbers allow companies to send and receive texts from their existing toll-free numbers."
But what does the current state of the industry look like? Well, revenue from E2P messaging is predicted to be somewhere north of $60 billion by 2018. That's up from $55 billion in 2013. This growth will be furthered by financial services and ticketing providers in particular, as SMS represents the safest and most reliable option for E2P communication.
The interesting thing about the rise of E2P messaging is that it comes at a time when Person-to-Person (P2P) SMS revenues are on the decline. This is a result of mobile operators losing significant numbers of customers to free Internet messaging platforms.
So, where is the industry going? That's a question that employees frequently throw around at water coolers all across the country. According to leading mobile industry experts, the trajectory of E2P messaging likely looks like the following:
Messaging continues to evolve. If one thing's for sure, it's that messaging evolves each year. Whether it's SMS or non-SMS messaging apps, those close to the issue believe that messaging will continue to evolve this year (and it has). If you look closely, you'll notice that E2P messaging is playing a major role in this evolution.
More business solutions. While most people state a willingness to give E2P messaging a chance, many are hesitant to disclose personal details because of privacy and security concerns. As these concerns are mitigated, industry experts believe that more and more businesses will begin using SMS messaging for marketing, advertising, and customer service purposes.
Over the first half of this year, these two trends can already be clearly seen. According to an Ovum study, the number of worldwide E2P messages is set to increase to 2.19 trillion by as early as 2018 (while P2P messaging will decline). This widening gap between the two types of SMS messaging will allow businesses to claim a bigger stake in the industry.
Ultimately, the future for E2P messaging is bright. The majority of companies show an interest in pursuing some sort of SMS strategy in the near future, and you should too.
Benefits of Using E2P Messaging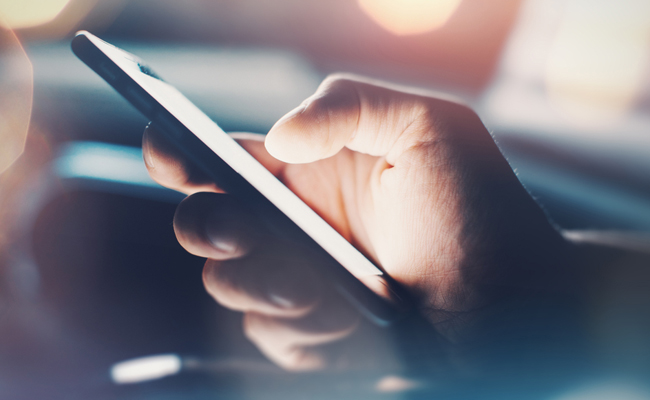 But why? That's the question that many businesses ask. After all, E2P messaging isn't the standard in many industries, and it may seem too progressive to some. Well, here are a few simple benefits to be gleaned from SMS messaging:
Ultimately, E2P messaging's biggest value is found in the ability to better manage customer relationships. Whether it's through more convenient and streamlined 1-800 customer service lines or through robust, real-time marketing efforts, E2P messaging can greatly improve your ability to connect with customers. In fact, businesses that ignore E2P as part of their CRM strategies in the coming years will find themselves at a disadvantage.
Data acquisition. With opt-in messaging, companies can easily and effortlessly build better databases with more customer information. This gives you the ability to deliver more accurate and targeted messages to customers. While you'll have to navigate different state laws and industry regulations, the benefits far outweigh the risks.
Enhanced security. Security risks are always important, particularly for financial services companies. E2P messaging gives you an added layer of protection by requiring password changes and account verifications to be sent to the client's mobile device. As ecommerce sites become more popular, and more personal data's shared between customers and businesses, the built-in security mechanisms that come with E2P messaging will become increasingly important.
Selecting an E2P Provider for Your Business
Now that you understand the importance of SMS messaging for your business, it's critical that you learn how to choose the right provider. As Steve French, our VP of Global Product Management and Marketing, recently discussed on our blog, selecting an E2P partner isn't something a business should take lightly. According to a recent IDC survey of 600 companies across the globe, the top criteria include factors like global reach, performance, and security.
Global reach. You'll run across some enterprise mobile messaging providers that only service local areas. It's important to find a global provider, however. This allows you to communicate with mobile subscribers in hundreds of different countries, as opposed to having a small, regional footprint.
It should come as no shock that performance is important to businesses. Top enterprise mobile messaging providers are able to process more than one billion messages per month, handling tens of thousands per second. As French mentions, a scalable platform architecture is important.
Security is obviously paramount. If information like names, addresses, credit card numbers, and social security numbers will be shared on the platform, it's critical to have a top-notch security system in place.
OpenMarket Leads the Way
OpenMarket is the E2P messaging leader. Because we have clients all over the world, and in many different industries, we're able to adapt to the needs of our enterprise customers easily and quickly. Furthermore, we have unmatched domain expertise in mobile messaging technology and can effortlessly get you started with the services and solutions you need. For additional information on our mobile messaging services, please contact us today!