OpenMarket – July 28, 2016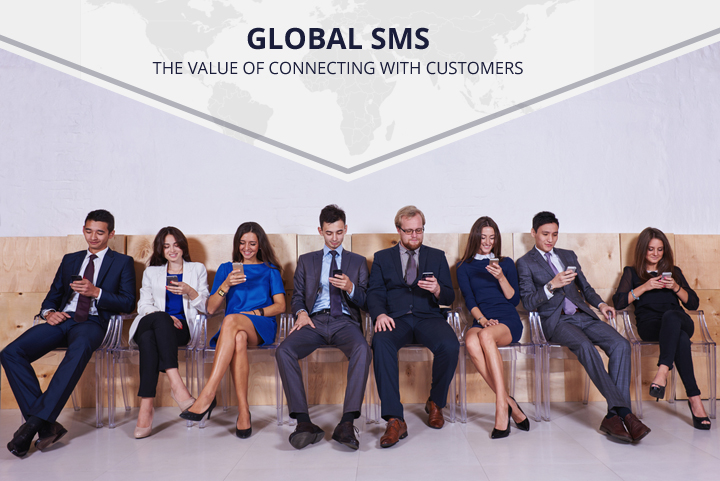 In a marketplace that's dominated by mobile devices, it's incredibly important for businesses to develop progressive marketing and engagement strategies that prioritize the technologies and mediums customers are accustomed to using.
In 2016, this means using SMS – and global SMS in particular.
The Rise of SMS Throughout the World

SMS – commonly referred to as "text messaging" in the consumer marketplace – is more popular than ever. Contrary to what some people say, SMS isn't going anywhere any time soon.
Worldwide, 90 percent of people text at least once per day. Few other products or technologies can boast such a high usage rate across. When there's something that a grandparent and grandchild both use, you know it's a ubiquitous technology.

While SMS has been a part of mainstream culture in developed countries for the better part of two decades now, businesses have just recently caught on to the value of texting. What they've discovered is that SMS has a 90 percent read rate within the first three minutes of delivery! That's exponentially higher and faster than any other form of communication, email and mobile apps included.

The intriguing thing about SMS is that it doesn't matter where you go in the world – it's still popular. Los Angeles, New York City, Paris, Rome, Tokyo….there isn't a major city where SMS isn't the preferred method of communication. This makes it entirely unique and valuable. SMS is essentially a globally equalizing force that businesses can leverage to reach customers across numerous time zones and languages.

Choosing the Right Vendor

It's pretty simple. With the right global SMS vendor, you will have access to billions of mobile subscribers with your messaging campaigns. In fact, choosing a vendor is without a doubt the single most important decision a business will make when investing in global SMS.

What characterizes a good vendor? Well, you want widespread global coverage, lots of experience in the industry, a reliable platform, and robust reporting. If you can find these things in a vendor, then you've found a suitable partner.
Enter OpenMarket's Global SMS API solution.

"The goal of OpenMarket's new Global SMS API is to allow our enterprise customers to focus on the content of their messages and the resulting customer experience, rather than the technical mechanics and logistics of actually sending them," says Jay Emmet, General Manager for OpenMarket.
You may be wondering how this works. "With OpenMarket handling all of the 'under the hood' complexities of SMS, our enterprise customers will benefit from simplification and greater delivery success, reducing the need for internal resources to manage these processes and allowing their efforts to remain solely on maximizing engagement," Emmet explains.

The two key features in OpenMarket's new global SMS API are Automatic Originator Selection and Character Encoding. The former automatically selects the appropriate messaging origination based on the destination address. The latter feature optimizes and delivers each SMS in the preferred format based on languages and global operators.

Contact OpenMarket Today

At OpenMarket, we provide one of the industry's leading global SMS solutions and support more than  200 countries using one-way SMS and 81 countries using two-way messaging. When you work with us, not only do you get access to comprehensive coverage, but you also get the benefit of an enterprise-grade network that's highly secure and geographically savvy. Please contact us today for more information. We'd be happy to discuss our global SMS solutions in more detail.
Save
Save