OpenMarket – September 3, 2014
I attended and presented at the CIO 100 Symposium, August 18-19, 2014, in Rancho Palo Verdes, California. This annual event brings together more than 300 CIOs and senior IT executives from the world's top companies for two days of interactive workshops, expert presentations and panel discussions.
I had several key takeaways from speaking to many attendees at the conference:
Getting enterprise apps to work well across customer and employee mobile devices is difficult
Mobilizing systems of record is hard work
A mobile app is not a mobile strategy
Getting enterprise apps to work well on mobile devices is difficult
Several attendees talked to me about how hard it is to get their apps to work across the various mobile devices used by their customers and/or employees. One IT executive said they used to test their mobile app on more than 100 mobile devices. This was such a strain on resources that they finally settled on testing just the last two versions of iOS and Samsung Galaxy S. Another IT attendee said they eliminated performance issues by mandating the same mobile device for each employee – with the company incurring the cost of purchasing thousands of mobile devices for their employees. One company IT director was extremely stressed about this challenge – trying to decide if they should support an app (or apps) on many devices (per Bring Your Own Device [BYOD]), or take the near-term budget hit by purchasing thousands of devices for their employees.
During my presentation I was asked a similar question about how to overcome this issue. I mentioned that the mobile web is cited as the future optimal solution for mobile app-device interoperability issues, but my recent experience rolling out a new website across different browser types and versions makes me believe the mobile web is no panacea. My immediate guidance to this person and several other attendees that I spoke to was that they should be using SMS for more of their use cases – to improve business operations and enhance communications with their employees and customers. Although SMS can't provide as rich of a user experience as a well-designed mobile app, it can be an effective communication tool for many enterprise mobile use cases (see Figure 1). SMS doesn't have interoperability issues across mobile phones, and it doesn't require an enterprise to purchase millions of dollars of mobile devices to ensure mobile app performance across the organization. Finally, enterprises must understand that if they build a mobile app, there's no guarantee that customers or employees will even use it. I cover this topic in more detail in my blog post titled, "Mobile Apps are Hot, But are They Effective for Enterprises?"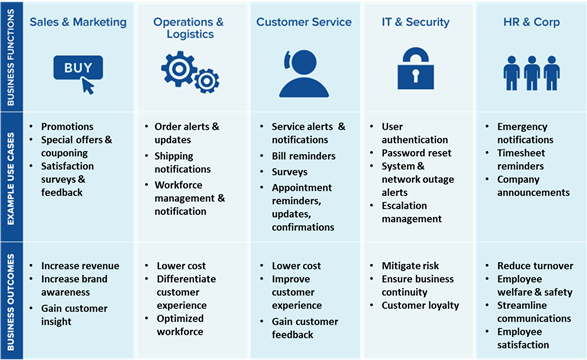 Figure 1: SMS can support mobile use cases across the entire organization
Mobilizing systems of record is hard work
Several attendees mentioned how their customers, employees and/or students needed mobile access to corporate or organizational information 'stuck' in their back-office systems of record (SOR). They also said this was very hard to do because they had either legacy systems and/or their SOR vendor hadn't provided APIs or tools to facilitate the mobilization of the desired data. This same view was also reported in a 2013 Forrester survey, where enterprise mobile experts cited integration expense as their top mobile challenge (see Figure 2). I provided a few suggestions to help with this issue:
Focus on mobilizing the data that will have the biggest impact at first – using the classic 80/20 rule. Not every piece of data needs to be mobilized. Work with other business leaders in your organization to determine what the priority information is – to meet your objectives and their goals.
Try to reduce the number of mobile vendors that you work with by partnering with companies that provide flexible platforms that can support many mobile use cases across your organization. This will help to minimize the number of SOR integrations that you need to do.
Work with a mobile vendor who is strong at developing APIs and that has an in-house professional services organization, because this will help determine their mobile expertise and ability to do SOR integrations.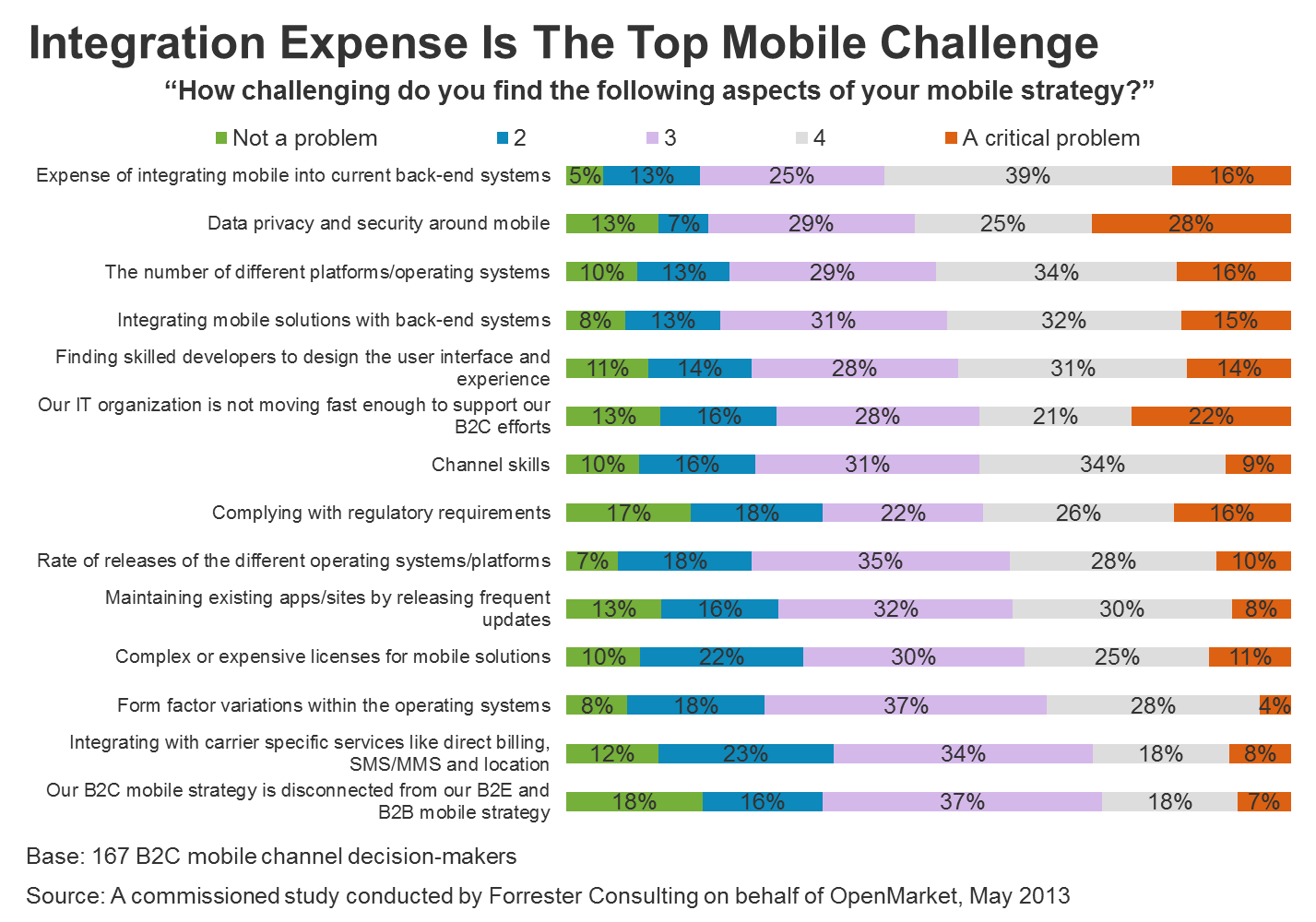 Figure 2: Forrester survey results regarding biggest challenge to enterprise mobile strategy
 A mobile app is not a mobile strategy
I wasn't surprised to hear how many organizations are developing their own mobile app, or sometimes multiple mobile apps, but I was shocked to learn how few have a company-wide mobile strategy. It seemed like many attendees correlated having a mobile app with having a mobile strategy. In response to this finding, I mentioned to several well-respected industry analysts (who concentrate on mobile) that the mobile app focus is almost a disservice to IT execs and business leaders as it appears they start with the mobile app, and not a mobile strategy first. Neither analyst disagreed.
I talked a lot about mobile strategy in my presentation, Guiding Your Enterprise to Mobile Success, and discussed a simple framework for building out a mobile strategy. The framework starts with identifying your business objectives and end user goals, which will provide the business with the inputs for deciding which mobile channel(s) to leverage – mobile app, mobile web and/or mobile messaging. This does not substitute for more comprehensive information on this topic, like Forrester's recently published book – "The Mobile Mind Shift," but it's a good starting point. I also talked about different mobile channels – mobile app and mobile messaging – and the pros and cons of each channel. I'll talk more about these topics in future blog posts, in case you're interested in learning more.
In summary, start with a mobile strategy, not a mobile app
One individual who attended my presentation expressed major concerns about getting his mobile app to work on so many devices – sixteen – and times two for the Spanish-language version of the app. When I mentioned using mobile messaging for simpler use cases – to help lessen the app testing burden and get faster time to market – he seemed completely perplexed by my suggestion. Here was an IT executive who appeared to have never even considered mobile messaging as part of his business' mobile strategy – and that having a mobile app was synonymous with having a mobile strategy. SMS is the most frequently used feature on the mobile phone, and it works on all mobile phones – yet it was not considered part of his mobile strategy. OpenMarket delivers over one billion mobile messaging interactions a month to more than 400 enterprises around the world, so clearly companies are getting on board with SMS. This IT leader should be asking what do all of these other IT executives know that he doesn't.
My advice for enterprises is to start with the company-wide mobile strategy, not just a mobile app. Stay tuned for my future blog posts on a simple framework for building out a mobile strategy, and mobile apps versus mobile messaging.